5 Must-Haves to Protect Member Data While Working from Home
By Brian Bodell, Vice President of Product Management, AdvantEdge Analytics
Even as branch locations close, and all but a few credit union employees migrate to home offices, the industry continues to help people through one of the most chaotic times in recent history. Thanks to high-speed internet, VPNs, remote desktop platforms, video conferencing, and a plethora of connected systems, the movement remains open for business.
But for every bright spot technology offers, there is a potential pitfall, specifically when it comes to data security and privacy. Credit unions are responsible for personally identifiable information (PII), and cybercriminals use increasingly innovative and sophisticated ways to gain access to that data. As daunting as it seems, there are some simple steps to take at the outset to set yourself up for success: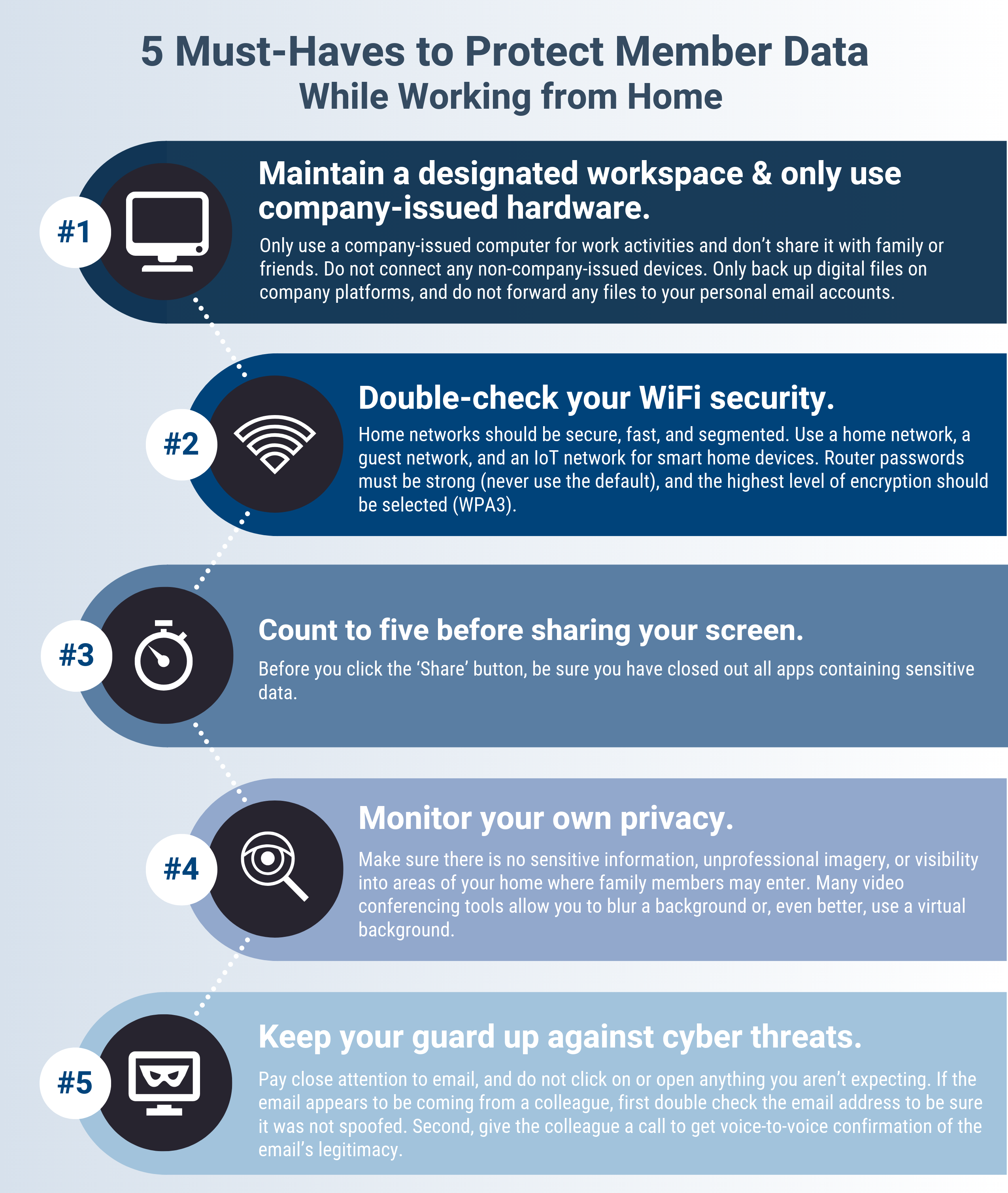 Personally, I've been working from home for more than 10 years. Roles like mine were more suited for that arrangement in prior times. Now that we've all been thrust into this environment, it's especially important for credit unions to safeguard member data and privacy while working remotely. Download the infographic and share with your teams to help keep your member data safe. 
 
About the Author