6 Technologies Transforming the Member Experience Today
By Jeffrey Dillon, VP Digital Consumer Experience, CUNA Mutual Group
Amid the COVID-19 crisis, credit unions should continue to incorporate emerging technologies into their business. Ongoing improvements of digital capabilities can empower credit unions to transform their member experience today and thrive well into the future.
AI AND MACHINE LEARNING
AI and machine learning, which use data and computer algorithms to automate human-centered tasks, can facilitate better data management and more organizational efficiency. These technologies also can provide predictive analytics that give credit unions deeper insights into member behavior and uncover patterns and trends into how members engage with their products and services. This can increase their marketing effectiveness, allowing them to personalize their offerings and deliver more responsive customer service.
THE CLOUD
Credit unions collect an inordinate amount of member data. The cloud can drive cost savings and efficiency by reducing their data storage fees and enabling more integration and data sharing between systems. With these advantages, credit unions can speed their time to market and reinvest into other areas of their business that help them more swiftly respond to new customer behaviors and expectations.
APIs AND OPEN BANKING
As credit unions undergo digital transformation, they also must contend with legacy technologies. Which is why application programming interfaces, or APIs, are so important. APIs allow third-party developers to build applications and services that enable financial institutions to extend their digital capabilities and deliver a seamless, cross-channel experience.
A great example of the way APIs can drive open banking is how Chase Bank has used the technology to link its services to Mint.com and connect customers to unique offer programs like Lyft Pass and DoorDash for transportation and food delivery. (Statista, "Mobile banking in the U.S. — Statistics & Facts," Oct 2019)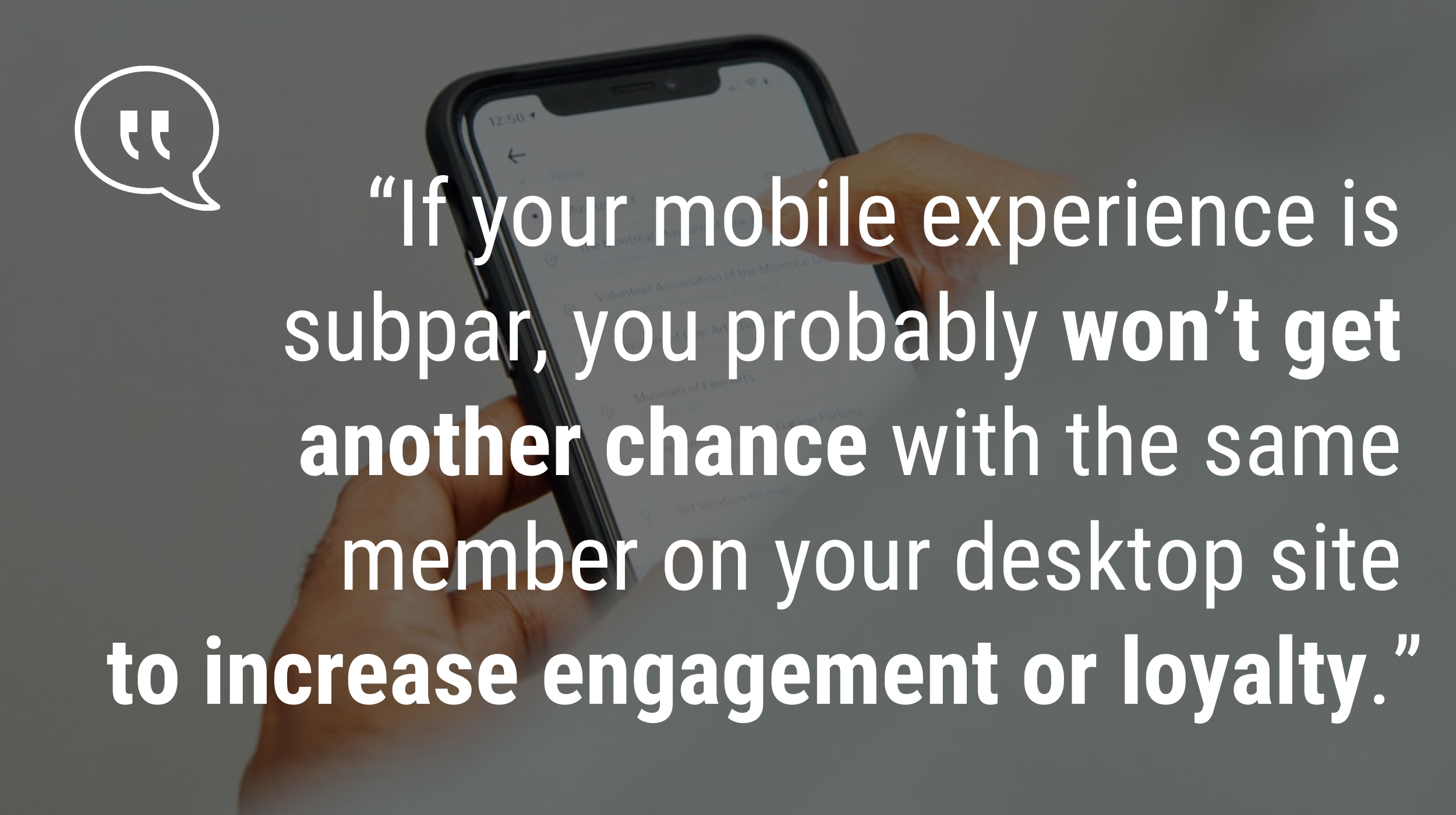 MOBILE
People go to their phone first for just about everything. Credit unions should curate every experience for this platform. If your mobile experience is subpar, you probably won't get another chance with the same member on your desktop site to increase engagement or loyalty.
VOICE TECHNOLOGIES AND CHATBOTS
AI-driven chatbots and voice assistants can help credit unions improve customer service, handle quick-hit questions to easily solve customer problems and implement self-service tools, which will enable their staff to focus on more high-value and high-touch customer service needs. These technologies also can increase accessibility for diverse credit union members, such as people with disabilities.
IOT AND BIOMETRICS
The Internet of Things (IoT)—in which sensors are integrated into everyday objects and devices—is creating new sources of customer data. IoT also is enabling greater use of biometric technologies, like fingerprint scanning and facial recognition, that improve authentication and prevent fraud. With these technologies, credit unions can deliver innovation while mitigating security risks.
But don't stop there. These six technologies transforming the member experience are the items of "today." Listen to Redefining Your Digital Experience To Adapt and Thrive to learn more about the new set of technology expected to empower the solutions and experiences of tomorrow.  
---
About the Author