Case in Point: KEMBA Financial Credit Union and Upstart Show How to Grow Lending with AI
By Paul Timm, VP of Marketing, NAFCU Services 
One of the great things about my job is that I get to hear from so many smart people who are driving credit union innovation. We recently hosted a conversation with a couple of technology leaders from KEMBA Financial Credit Union and Upstart. Brent McCoy, VP Credit Administration from KEMBA, and Ed Walters, VP of Lending Partnerships with Upstart, walked us through a great case study in next-gen lending programs. They were full of ideas and insights – some nice surprises, a few confirmations, and even a couple challenges. Here's what I heard…
Let's start with what made this particular case so compelling. KEMBA FCU is the perfect example of a community-centric credit union. Started in Columbus, Ohio, they had always been big on member relationships and serving their local market. Over the last several years, they accelerated their digital transformation, grew membership, and began expanding their lending programs. Ed Walters and the team at Upstart came into the picture when KEMBA heard about their AI lending platform – it was especially interesting in its design to improve access to affordable credit while also reducing risk for the FI.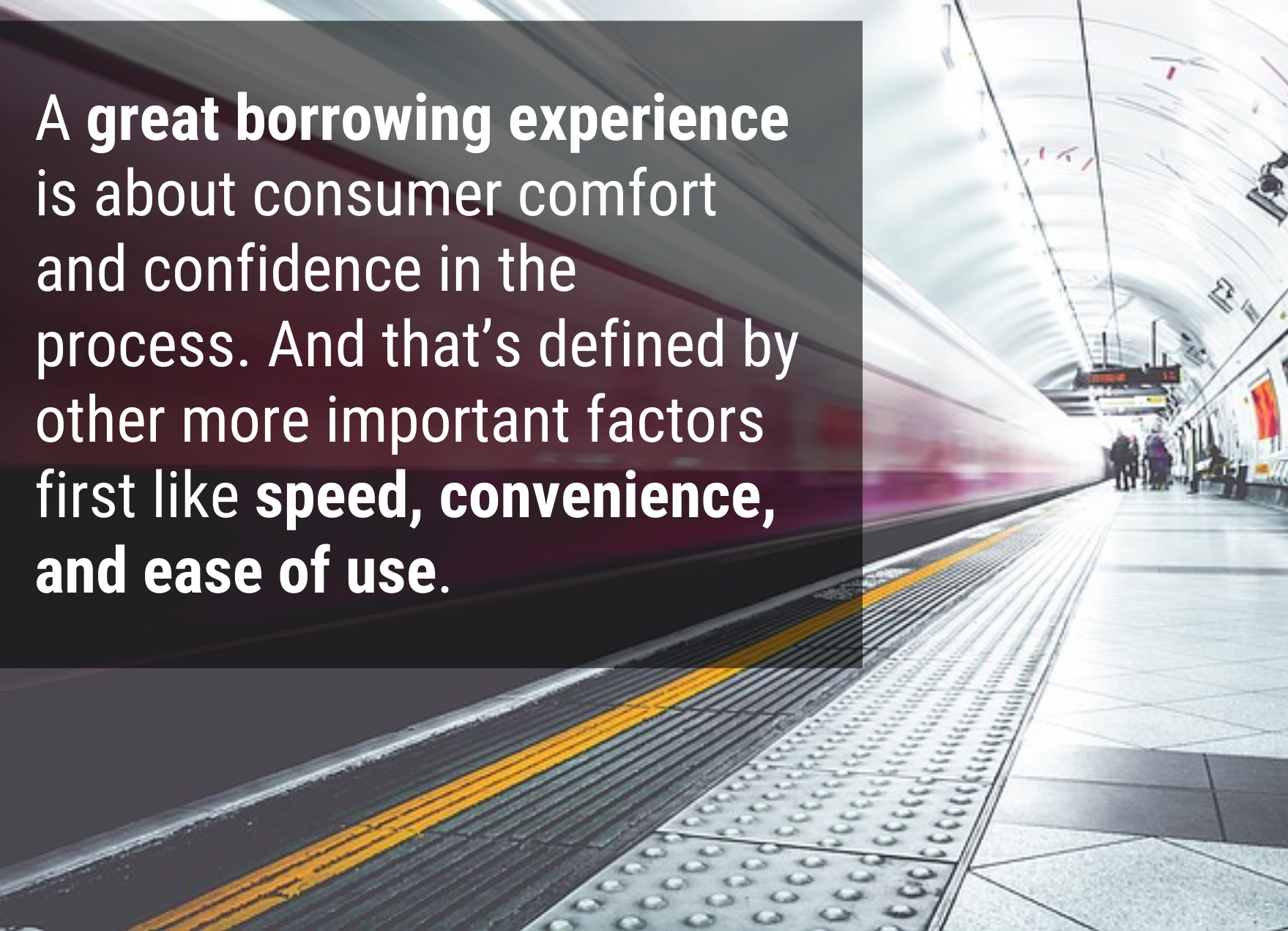 One of the things that pushed this initiative for Brent was when he noticed so many large loans on members' credit reports that were completed by fintech lenders. And after digging, he saw that the vast majority of them never applied for these loans through KEMBA. Like so many FIs lately, the question Brent's team asked was why their members were applying for loans elsewhere. Despite having competitive products and added services, members were still passing over their longstanding relationship with the credit union and turning to other lenders – and not necessarily for better rates. Just more proof that a great borrowing experience is about consumer comfort and confidence in the process. And that's defined by other more important factors first like speed, convenience, and ease of use. 
Brent and his team began their quest to build out their digital lending capabilities, upgrade the member journey, and recapture these opportunities from the fintech lenders. Kemba was drawn to Upstart for a few key reasons:      
Their shared goal of expanding access to affordable credit

    

A proven lending technology

specifically for credit unions

Providing personal loans that perform well across the credit score spectrum
I was impressed with some of the details Ed and Brett shared about how they collaborated on their solution. Especially the way Upstart drives the marketing and front-end work through its referral program to attract potential creditworthy borrowers, while KEMBA completes the loan process and owns the journey, and ultimately the loan and a new member relationship. Not surprisingly, the secret behind this system working so well is the AI platform for finding potential members and automating the process. It makes for an efficient and intuitive consumer-friendly experience that new members expect.
As for existing members, Brent told us that around 10% of the loans coming in through Upstart are current members. Upstart's model provides KEMBA with expansive and varied credit data so they can better serve more members with lower scores, with a clearer assessment of the risk. 
Brent and Ed had lots more to say about this successful launch. From everything that I heard, KEMBA Financial Credit Union is clearly achieving its goals of serving more borrowers, strengthening relationships with existing members, and recapturing market share from competitors. And that sounds like another excellent case study in credit union innovation! If you want to catch Ed and Brent's full session, you can find it here. 
---
About the Author