The Most Common Challenges Around Performance in Financial Institutions Today
Originally posted on cuinsight.com.
Guest post written by Julie ann Wessinger, National Director of Client Performance Strategies, Allied Solutions.
Allied Solutions is the NAFCU Services Preferred Partner for Insurance—Bond, Creditor Placed (CPI), Guaranteed Auto Protection (GAP), and Mechanical Breakdown (MBP); iSolutions; and rateGenius.
1.      Lack of consistent, behavior-based COACHING to hold employees accountable (in a positive way).
This is mostly due to the philosophy of promoting from within and the number of acquisitions that have been taking place over the past few years.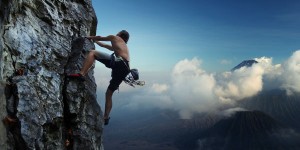 There are a myriad of philosophies and approaches—and sometimes lack thereof—across an organization. Implementing a formal coaching process is a great way to bring the entire management team together to build synergy and relationships while building the bench strength of the organization. To learn more check out the whitepaper, Why Coach?
2.      Challenge moving employees from a TRANSACTIONAL to PROACTIVE approach to meeting needs (or from order takers to order makers).
This is key because of the critical role these people play in moving members from satisfied to loyal, and the impact those relationships have on the bottom line. To learn more about engaging your people so that they will engage the consumer, please read the whitepaper, Winning the Hearts and Minds of Your People.
3.      Not hiring the RIGHT PEOPLE (for the direction you are going as an organization versus where your organization has been).
Sometimes it is hard not to just hire a body to fill a seat when staffing is low. We've also found a lot of professional interviewers out there these days due to the economy. After they come on board, they leave you wondering where that person went who you met with and hired. Refocusing your hiring approach and perhaps implementing a tool to ensure you are hiring the right person for the job and also your culture are two ways to minimize this issue. Learn more here about hiring the right people!
Also available: Allied Growth and Innovation: Driving Member Engagement Series (Webinar Series) »
 
About the Author