Supercharge Your Member Experience with Data Strategy
By George Estrada | Principal Strategic Advisor for Credit Unions | AWS  

In the summer of 1921, a young J. Willard Marriott visited Washington, D.C., and was amazed at the crowds. He was particularly interested in how pushcart peddlers would come along selling lemonade, soda pops, and ice cream, and within a minute, "…he would be cleaned out and on his way to stock up." Six years later, he would use his interpretation of what he observed to purchase the franchise rights for A&W Root Beer for the Washington D.C., Baltimore area. I call that move old-school data-driven decision-making; a combination of gut feelings, hunches, and speed to market.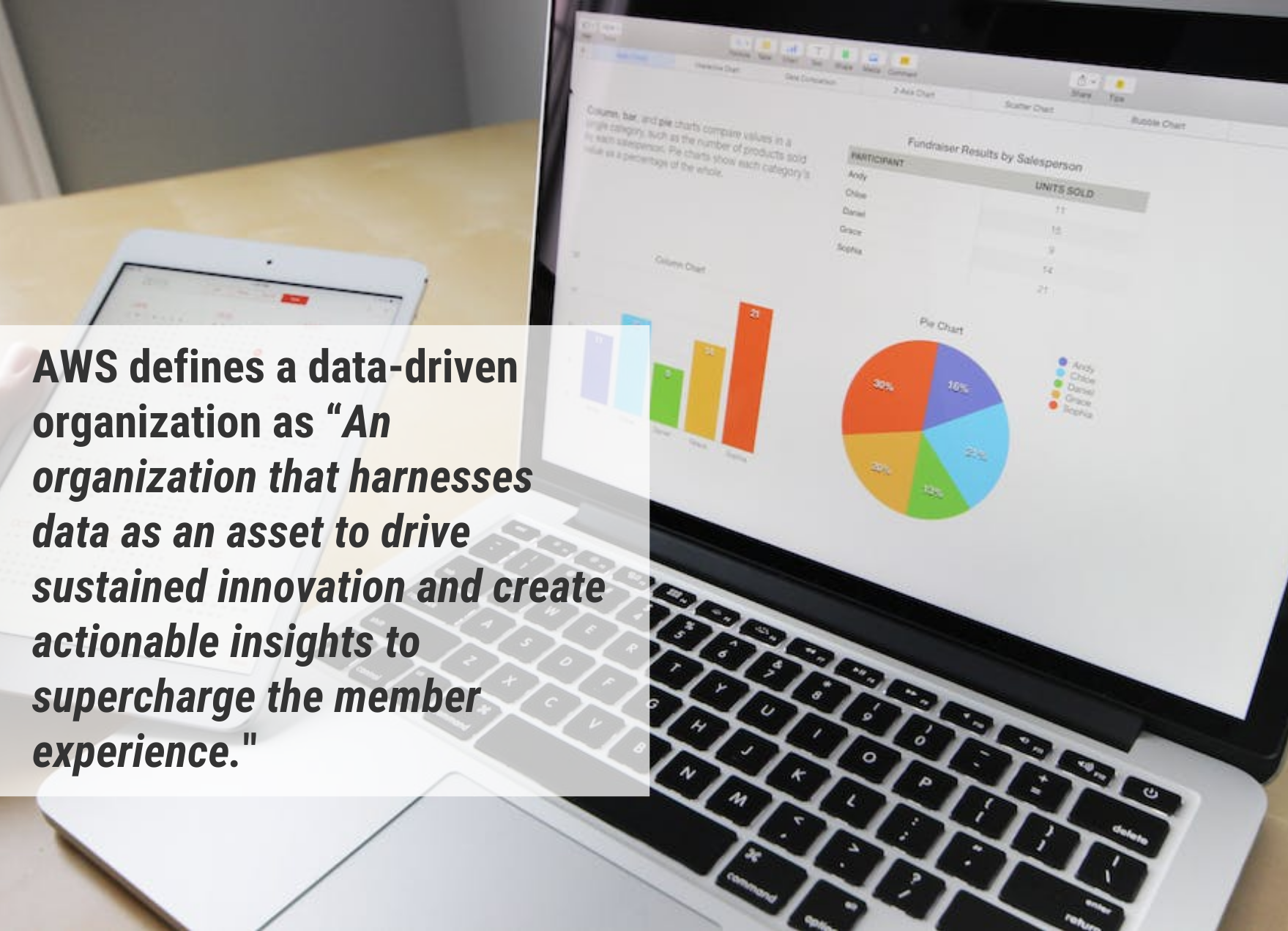 Today, organizations from every industry are mandated by their boards, leadership, or the market to become data-driven organizations. But what exactly does it mean to be data-driven?   
AWS defines a data-driven organization as "An organization that harnesses data as an asset to drive sustained innovation and create actionable insights to supercharge the member experience." 
In other words, a data-driven organization generates value from its data. 
Every year technology has increased our ability to generate data at exponential rates. This data compounds and gets siloed throughout an organization. Organizations develop a data strategy to counter this entropic effect and consolidate, store and curate their data. But where to start? 
On September 7th, 2022, I had the pleasure of moderating a panel of credit union executives and partners to discuss the importance of a data strategy for credit unions.  I was joined by Sean Daly, CEO of People's Credit Union, Chad Ritchie, CIO of Ventura Federal Credit Union, and Jaimie Jackson, Founder and CEO of Arkatechture. 
Where to start
Sean suggested that organizations need to, 'look at where you stand today when you start your [digital] journey…and really be honest with yourselves of how much you can accomplish." 
A characteristic of a data-driven organization is its ability to respond to changes in business by testing, hypothesizing, iterating, learning, and pivoting with speed. The cloud allows for an unprecedented amount of agility, never available to organizations before. AWS's purpose-built tools and data infrastructure provide capacity on a need-to-basis for organizations, and with modern cloud architecture, the ability to create data repositories combining data from multiple sources to develop a single source of truth. Chad Ritchie noted one of the values of such an outcome as "…data integrity; where you have a single source of truth which is this idea that every single system is getting data from the same place, which is fantastic."  
With the speed of technology advancements, it is easy to think that your organization is late or behind. To this, Sean said, "One thing you hear is, 'If you're not already focused on digital, you're already too late'. I don't think that's the case. I think that's hyperbole." He is correct. Developing a data strategy is the least expensive piece of your data-driven initiative. Its price is the commitment of executive leadership to agree and establish the vision, and you can get started now. 
Jamie Jackson advised, "Your data strategy is not a five-year plan…So be focused on what the ROI is for you… just start."
Remember, an organization's data strategy is not owned by IT. Everyone in the organization owns it. It is a roadmap providing guidance that will help your organization understand what you need by way of analytics tools, data sets, and infrastructure, to achieve your organization's goals and extract the maximum value from your data.
An organization's data is an asset that can only help drive decisions if its access is democratized. Siloed, departmental data is a symptom of legacy systems architecture. The modern data-driven organization ensures its people have access to the data and systems they need to deliver value to their members.
One hundred years ago, Marriott and his business peers used a combination of heuristics, gut feelings, and observations to inform their subsequent business decisions. Today's cloud provides access to never-before-imaginable amounts of data and the capacity for scaling at record speeds. And what helps organizations manage such access is a comprehensive data strategy.
Contact your AWS account manager or partner for assistance with your data strategy. We look forward to hearing from you.  
---
Amazon Web Services is the NAFCU Services Preferred Partner for Cloud Computing. ThinkStack is a CUSO that manages IT Services in Cloud and Cybersecurity, and is part of the Amazon Partner Network.  
About the Author