Top Auto & Home Insurance Trends to Watch in 2018
 By: Corrin Maier, Vice President TruStage Partner Management, CUNA Mutual Group.
The 2017 insurance marketplace assessment by CUNA Mutual Group revealed six major consumer auto and home insurance trends you'll want to keep an eye on in 2018 that impact everything from consumer experience and pricing to how credit union members may buy insurance in the future.
Here's a high-level outline of what we discovered:
The shift to direct purchasing is real: more and more, people are using direct channels over face-to-face.
The online channel is still largely used for research, but buying is behind projection – most shoppers move from online to offline.
More often, consumers get the best carrier through a single experience and are increasingly open to shopping in non-traditional spaces such as auto dealers and other retailers.
The decision to shop is more frequent and driven primarily by rising prices.
The Internet of Things (IoT) is supporting a move toward personalized pricing, based on driving behavior, home data, and more.
Increasing use of ridesharing services puts negative pressure on premiums.
In our recent webinar titled "Top Auto & Home Insurance Trends to Watch in 2018," we dived deeper into the causes and effects of these trends, and you can view it on our Preferred Partner Page of the NAFCU website.
Among other learnings presented in the webinar: insurance carrier profitability and growth rate are highest among those focused on direct channels. At the same time, online bind rates are generally low, as the consumer experience is still under-optimized. Source: SNL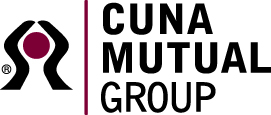 CUNA Mutual Group is the NAFCU Services Preferred Partner for Analytics, TruStage® Auto & Home and Life Insurance Products. More information and educational materials are available at nafcu.org/CUNAMutualGroup ©2018 CUNA Mutual Group, All Rights Reserved.
About the Author