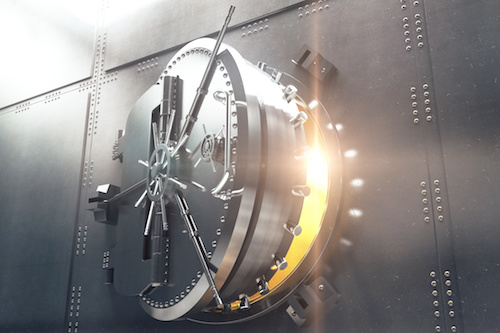 Take advantage of the opportunity to earn the prestigious designation of NAFCU Certified Bank Secrecy Officer (NCBSO) to show your commitment to your profession and protecting your credit union against money laundering. Being an NCBSO means that you're prepared to protect your credit union against money laundering threats. It also demonstrates to NCUA and FinCEN you're dedicated to BSA compliance.
This certification can only be obtained during NAFCU's BSA School. At the end of the school, attendees may take an optional exam to earn their NCBSO designation. The exam will consist of no more than 50 multiple-choice questions that are derived from content that was covered throughout the BSA School program. 
Note: Participants must earn a score of 76% or higher to pass the exam.
Exam Pricing:
$79 Members
$119 Nonmembers
The exam may be purchased during your BSA School online registration process. Learn more.
Once you earn the NCBSO, you may maintain your certification by accumulating 19 qualifying Continuing Education Units (CEUs) every two years or by retaking the exam.
Please email ncbso@nafcu.org with any questions.
Curious about the potential impact of the proposed CUNA/NAFCU merger on your designation(s)?
We understand that you may have questions regarding your CUNA and NAFCU designations. Both organizations currently have high quality professional development offerings. Our intent is to continue to serve your professional development needs throughout the merger process and any active, unexpired designations and training that are earned during this time (including any recertifications), will be recognized by America's Credit Unions if/when the merger is completed on January 1, 2024.