October 22, 2021
202 Members of Congress write Yellen to express growing concerns around IRS reporting requirement in spite of threshold increase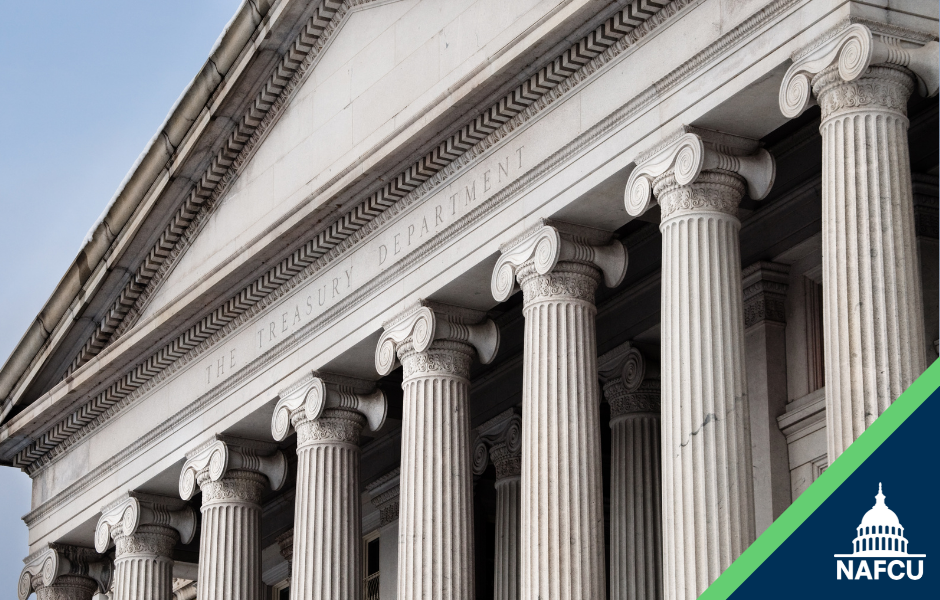 House Financial Services Committee Member Rep. Tom Emmer, R-Minn. and 201 Members of Congress yesterday wrote to Treasury Secretary Janet Yellen expressing concerns associated with the proposed threshold increase from $600 to $10,000 or higher for IRS reporting requirements. Of note, the first Democrat from the House has expressed opposition for the proposed reporting requirements. Rep. Charlie Crist, D-FL, detailed his concerns Thursday.
The letter echoes a recent quote from NAFCU President and CEO Dan Berger on the threshold increase.
"It has become abundantly clear that Americans oppose the IRS obtaining additional information on their financial accounts," stated Berger. "The updated plan is nothing more than window dressing in an attempt to shore up support for a flawed proposal. Instead of creating financial privacy risks for consumers and adding compliance costs for our nation's community financial institutions, Treasury and the IRS should focus its attention on the data it already has to increase tax compliance."
In the letter, the Congressional Members outlined their opposition against the proposal, calling Treasury's response "out-of-touch […] with the grave and sincere concerns that millions of Americans have with this idea."
"The impact that these new reporting requirements will have on tens if not hundreds of millions of unsuspecting Americans cannot be emphasized enough," wrote the Members of Congress. "Arbitrarily increasing the threshold to $10,000, as most recently proposed, will still apply to individuals at every rung of the income ladder."
The letter noted multiple concerns with the proposal: including Treasury's lack of addressing privacy protections for Americans, likely sowing "further distrust" in the American financial system, as well as these requirements becoming an additional burden for all financial institutions who already have to report a large amount of data to the IRS.
"In light of our continuing concerns, and your inability to adequately address them, we ask you to abandon this proposal and encourage congressional Democrats to do the same," concluded the group. "We must protect Americans and our financial system, not make them the victim of government overreach in the name of raising revenue."
NAFCU recently wrote to the Treasury department on the IRS requirements and awaits the responses from Yellen. NAFCU continues its advocacy efforts to ensure this proposal is excluded from the Build Back Better Act. As part of those efforts, NAFCU Vice President of Legislative Affairs Brad Thaler wrote to Congressman Drew Ferguson expressing NAFCU's support for his newly introduced bill, the Prohibiting IRS Financial Surveillance Act. The association continues to urge Congress to reject this proposal and calls on consumers to express their opposition against this burdensome reporting requirement.
Related Resources
Accounts Operations Consumer Lending
Blog Post
Credit Unions, Board of Directors, Web/Tech, Organizational Change, Merger
preferred partner
DDJ Myers
Blog Post
---
Get daily updates.
Subscribe to NAFCU today.