October 04, 2019
3 NAFCU-member reps to serve on CFPB's CUAC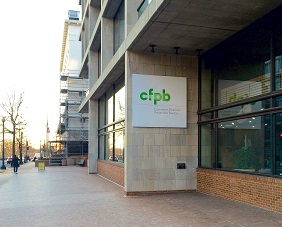 The CFPB Thursday released new appointments for its advisory boards. Three of the eight representatives who will serve on the Credit Union Advisory Council (CUAC) are from NAFCU-member credit unions.
In March, the CFPB renewed CUAC's charter for two years with some changes to its membership. As a result, two NAFCU-member representatives are serving their second year on the board.
The NAFCU-member representatives who will serve on CUAC include:
Sean Cahill, president and CEO of TrueSky Credit Union (Oklahoma City, Okla.), serving the second year of his term and this year as CUAC's chair;
Arlene Babwah, vice president of risk management at Coastal Federal Credit Union (Raleigh, N.C.), serving the second year of her term; and
Rick Durante, vice president and director of corporate social responsibility and government affairs and Franklin Mint Federal Credit Union (Chadds Ford, Pa.).
CUAC and the CFPB's other advisory councils meet throughout the year to provide feedback to the bureau on consumer financial issues and industry trends. The bureau held its summer advisory council meetings in June, which focused on faster payments, remittances, debt collection, financial literacy, and mortgage trends.
NAFCU will continue to work closely with the CFPB, CUAC, and other stakeholders to share feedback from other member credit unions and provide insights into regulatory and legislative developments.
Related Resources
---
Get daily updates.
Subscribe to NAFCU today.