January 14, 2022
5 things to know this week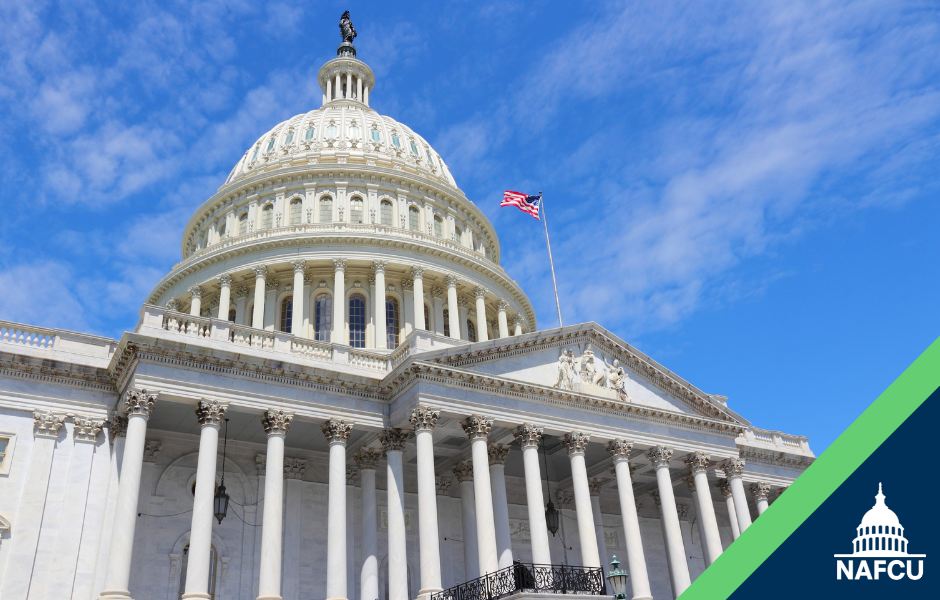 NAFCU's widely-read NAFCU Today is credit union leaders' go-to source for the latest on issues impacting the credit union industry. For those short on time, here's a roundup of this week's top need-to-know updates and resources.
NCUA extends deadline for CU diversity self-assessments
To allow federally-insured credit unions more time to complete and submit the Voluntary Credit Union Diversity Self-Assessment, the NCUA extended the deadline from Jan. 15 to Jan. 31. The agency has noted the self-assessment is a valuable tool for credit unions that want to commit to the principles of diversity, equity, inclusion, and belonging. For more information, visit cudiversity.ncua.gov.
Rep. Emmer introduces legislation to restrict Fed's ability to issue digital currency
Rep. Tom Emmer, R-Minn., Wednesday introduced legislation that would restrict how the Federal Reserve could issue its own digital currency. The bill, created in response to privacy and civil liberty concerns, would bar the central bank form issuing digital currencies directly to consumers and prevent unilateral Fed control of a digital currency. The legislation instead leaves the responsibility for disseminating the digital money to private financial firms.  
"Any CBDC issued by the Fed must be open, permissionless and private, maintaining the privacy elements of cash and transparency of decentralized digital currency," said Emmer in a statement. Read more.
FinCEN, FDIC to host digital ID tech sprint
The Financial Crimes Enforcement Network (FinCEN) alongside the Federal Deposit Insurance Corporation (FDIC) announced it will host a tech sprint to develop solutions for financial institutions and regulators to help measure the effectiveness of digital identity proofing – the process used to collect, validate, and verify information about a person. The application window to participate will open in the coming weeks; interested individuals will have two weeks to submit applications. Additional questions regarding the tech sprint can be sent to innovation@FDIC.gov; read more about the tech sprint.
Banks announce plan to adopt a new stablecoin
Wednesday, a group of U.S. banks – known as USDForward Consortium (USDF) – announced plans to adopt a new type of stablecoin. The group said it plans to build a network of lenders to offer the bank-minted stablecoin, USDF, which will be redeemable for a one-to-one basis for cash from any bank that is a member of the consortium.
The group, backed by New York Community Bank, NBH Bank, FirstBank, Sterling National Bank, and Synovus Bank, noted its stablecoin would have a wide range of applications, including money transfers, investor capital calls, and supply chain payments. Read more.
SBC holds nomination hearing for FHFA Acting Director Sandra Thompson
The Senate Banking Committee Thursday held a nomination hearing for Federal Housing Finance Agency (FHFA) Acting Director Sandra Thompson. During her testimony, Thompson explained that her focus as Director of the FHFA will be on sustainable lending standards, the safety and soundness of the housing market, and serving underserved markets. NAFCU President and CEO Dan Berger detailed a similar focus in a letter to the FHFA announcing NAFCU's 2022 advocacy priorities. 
In addition, Thompson outlined her views on the future of the government-sponsored enterprises (GSEs) – Fannie Mae and Freddie Mac. Thompson explained she will defer to Congress regarding the GSEs exit from conservatorship, a notable change from the viewpoint of her predecessor, Mark Calabria.
NAFCU will monitor the nomination process for FHFA Acting Director Sandra Thompson and will continue to engage with the FHFA to ensure credit unions' priorities are addressed.
Related Resources
Examination & Enforcement
Blog Post
Credit Unions, Education, Risk Management, Growth & Retention
preferred partner
Franklin Madison
Blog Post
---
Get daily updates.
Subscribe to NAFCU today.