November 04, 2022
5 things to know this week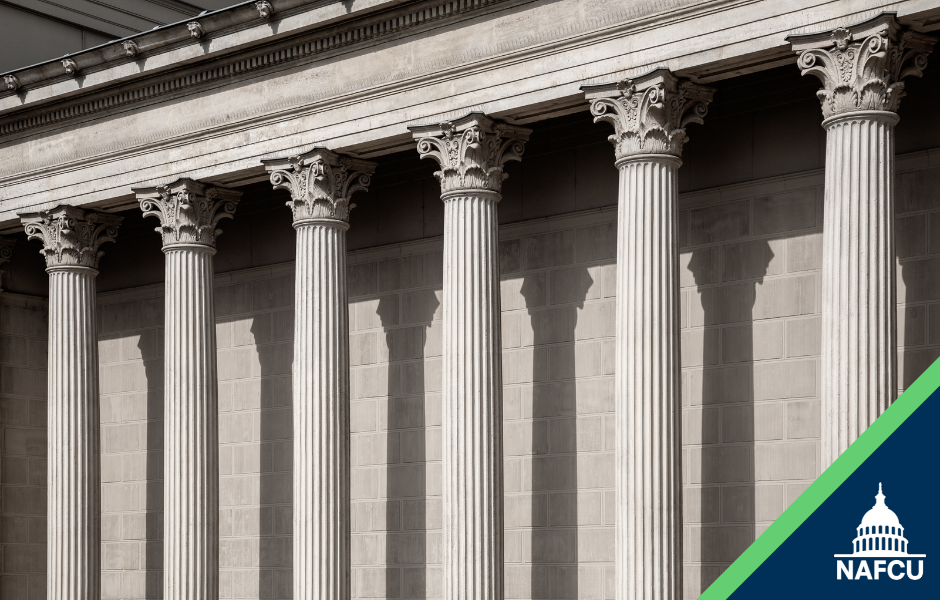 NAFCU's widely read NAFCU Today is credit union leaders' go-to source for the latest on issues impacting the credit union industry. For those short on time, here's a roundup of this week's top need-to-know updates and resources.
Ransomware attacks, payments nearly doubled in 2021
The Financial Crimes Enforcement Network (FinCEN) this week released a new Financial Trend Analysis of ransomware-related Bank Secrecy Act (BSA) filings for 2021. The analysis found that there were nearly double the amount of reported ransomware incidents in 2021 than there were in 2020, with the majority occurring in the second half of the year – 75 percent of which were linked to Russia. The 1,489 filings cost financial institutions about $1.2 billion.
FinCEN's report includes recommendations for detection, mitigation, and reporting at financial institutions to enhance cybersecurity measures and protect against ransomware attacks.
The NCUA Board is carefully monitoring these incidents and was briefed on the cybersecurity threat landscape during its October meeting. The Federal Financial Institutions Examination Council (FFIEC) also updated its cybersecurity resource guide last month.
Court remands revised HMDA data reporting thresholds
A federal judge for the U.S. District Court for the District of Columbia recently determined the CFPB's 2020 rule to raise the closed-end data reporting thresholds under the Home Mortgage Disclosure Act (HMDA) was "arbitrary and capricious" as the bureau didn't adequately consider the negative impact loss of data could have on communities.
The 2020 rule increased the reporting threshold for closed-end loans from 25 loans in the preceding two calendar years to 100 loans, which took effect July 2020. With the court's ruling, the threshold reverts to the previous amount. The 2020 rule also increased the threshold for reporting open-end lines of credit, such as home equity lines of credit, from 100 loans to 200 loans; that change took effect earlier this year.
NAFCU supported the 2020 rule as it would reduce smaller credit unions' HMDA compliance burden. The association will continue to advocate for regulatory relief as the CFPB considers updated guidance or a new rule related to closed-end loans.
GOP to Yellen: Will new IRS funding create bank reporting regime?
House Ways and Means ranking member Rep. Kevin Brady, R-Texas, and Rep. Drew Ferguson, R-Ga., wrote to Treasury Secretary Janet Yellen last week questioning whether new IRS funding would be used to create a reporting regime that would require financial institutions to monitor individual bank accounts. Brady and Ferguson argued that only Congress has the ability to establish enhanced reporting requirements.
In 2021, the Biden Administration had proposed requiring financial institutions to report all account inflow and outflow of all banking accounts with $10,000 or more to the IRS annually. NAFCU came out strong against the provision in the Build Back Better Act (BBBA) and its advocacy helped prevent the language from being passed.
Register now for post-election insights
Following the midterm elections, NAFCU will host a complimentary webinar to detail results of key congressional races and how they will impact the credit union industry. The webinar will take place Nov. 15 from 3 – 4:15 p.m. Eastern.
During the webinar, NAFCU Senior Vice President of Government Affairs Greg Mesack, Vice President of Legislative Affairs Brad Thaler, and Director of Political Affairs Allyson Gale will review how the election results could affect the issues and pending legislation Congress will tackle in the final days of 2022.
Register now. While the webinar is free to attend, registration is required. Can't attend the webinar live? Registration includes on-demand access to the webinar through Nov. 15, 2023.
Submit feedback on cybersecurity issues
Credit unions have until Nov. 10 to submit responses to NAFCU's Economic & CU Monitor survey focused on cybersecurity, specifically NCUA exam-related issues and risks. The survey also includes questions on economic conditions and efforts to modernize credit union board meeting requirements.
NAFCU relies on survey responses to provide its members a glimpse of trends affecting the credit union industry and inform the association's advocacy efforts.
Related Resources
---
Get daily updates.
Subscribe to NAFCU today.