December 02, 2022
5 things to know this week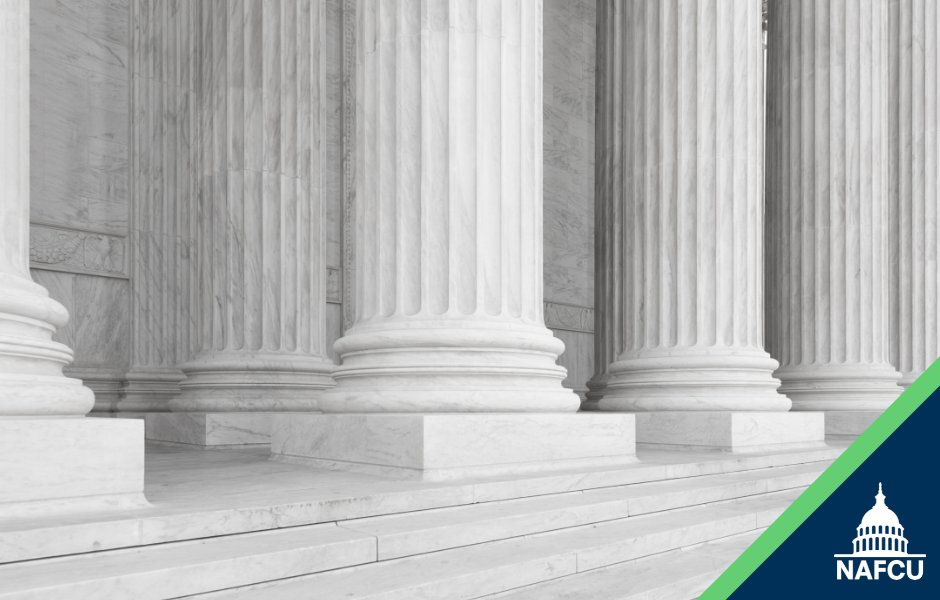 NAFCU's widely read NAFCU Today is credit union leaders' go-to source for the latest on issues impacting the credit union industry. For those short on time, here's a roundup of this week's top need-to-know updates and resources.
Democrats prep leadership for 118th Congress
Wednesday, House Democrats elected Rep. Hakeem Jeffries, D-N.Y., to succeed House Speaker Nancy Pelosi, D-Calif., and serve as the House Minority Leader in the 118th Congress. Of note, Jeffries will become the first Black lawmaker to lead a party in Congress when he assumes his role in January.
In November, Pelosi, Majority Leader Steny Hoyer, D-Md., and Majority Whip Jim Clyburn, D-S.C., announced they would step down from leadership next session. Jeffries was the projected front runner for the Minority Leader role, while Rep. Katherine Clark, D-Mass., and Rep. Pete Aguilar, D-Calif., were elected to the other two open leadership positions of Whip and Caucus Chair.
Fed's Powell talks inflation, labor market during speech
Federal Reserve Chair Jerome Powell Wednesday cited workers' wages as the top barrier to taming inflation during a speech given at the Brookings Institution. Powell said risings costs for services might be "the most important category for understanding the future evolution" of prices – and wages are the largest cost within that category. "To be clear, strong wage growth is a good thing," said Powell. "But for wage growth to be sustainable, it needs to be consistent with 2 percent inflation."
Powell detailed where the labor market stands and explained that the economy would need to add about 100,000 jobs per month to accommodate the pace of population growth, as opposed to the average 290,000 over the past three months. He noted that, despite promising developments, "we have a long way to go in restoring price stability." Read his full speech.
FHFA announces conforming loan limit values for 2023
The Federal Housing Finance Agency (FHFA) Tuesday announced the 2023 conforming loan limit values for mortgages to be acquired by Fannie Mae and Freddie Mac, the government-sponsored enterprises (GSEs). In most of the United States, the 2023 value for one-unit properties will be $726,000, representing a $79,000 increase from the 2022 value.
The conforming loan limit value is higher in all but two U.S. counties or county equivalents due to rising home values. In addition, the maximum loan limit for some parts of the country will be more than $1 million in 2023. Of note, home prices in the third quarter of 2022 were up 12.4 percent compared to last year. Read the FHFA's full release.
Senate Banking Chairman seeks assistance from Treasury Secretary on crypto legislation
Senate Banking Chairman Sherrod Brown, D-Ohio, has sought assistance from Treasury Secretary Janet Yellen to help write cryptocurrency legislation that would give regulators more power over digital asset exchanges like the failed FTX. Brown's letter to Yellen indicates his plans to use his role on the Senate Banking Committee – where he is expected to stay on as chair in the next Congress – to push for stricter rules around digital currency marketplaces.
NAFCU will closely monitor any movement on digital currency and is committed to ensuring a level playing field for credit unions in the financial services landscape.
House subcommittee on coronavirus says fintechs facilitated PPP fraud
The House Select Subcommittee on the Coronavirus Crisis Thursday released a report detailing how fintech companies facilitated fraud within the Small Business Administration's (SBA) paycheck protection program (PPP). The report states fintech companies performed poorly when administering the relief program, resulting in the approval of large numbers of fraudulent applications.
The report notes that many of the fintech companies investigated were tasked with processing PPP applications and screening out those with signs of fraud; however, these companies abdicated this responsibility "recklessly." The report was sent to the SBA, SBA Office of Inspector General, and the Department of Justice to call for further investigations. View the full report for additional insights.
Related Resources
Consumer Lending BSA Operations
Blog Post
Management, Relationships
preferred partner
LendKey
Blog Post
---
Get daily updates.
Subscribe to NAFCU today.