April 21, 2021
$8B in PPP loans made last week; lawmakers review fraud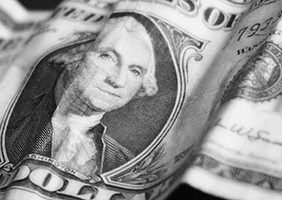 Lenders are continuing to get small businesses access to credit through the Small Business Administration's (SBA) paycheck protection program (PPP). According to new data released by the agency, roughly $8 billion of loans were approved over the past week. While the program runs through March 31, the House Small Business Committee Tuesday discussed the SBA's implementation of its coronavirus relief programs, including reports of fraud.
The committee heard from Mike Ware, SBA's inspector general, and William Shear, U.S. Government Accountability Office's (GAO) director of financial markets and community investment. During their testimony, Ware and Shear detailed the SBA's efforts to get program funds – including through the PPP and economic injury disaster loans (EIDLs) – out quickly to businesses facing financial hardships. However, they noted that some internal controls and fraud prevention efforts were not effectively in place.
Shear outlined steps the SBA has taken to improve PPP and EIDL oversight, address improper payments, analyze data, assess fraud risks, and audit financial statements to ensure integrity of the programs.
Both the GAO and Office of Inspector General have previously released reports flagging potential risks for the SBA to address in the programs. The Department of Justice has pursued reported fraud. In December, the DOJ revealed the agency has secured charges against more than 90 individuals who fraudulently obtained PPP loans, with losses totaling more than $250 million.
Ahead of the hearing, NAFCU wrote the committee to highlight credit unions' participation in the PPP and detailed ways improvements could still be made. The association also met with SBA Associate Administrator Patrick Kelley and members of the agency's Office of Capital Access to ensure credit unions can effectively lend to small businesses across the nation.
So far this year, almost 5 million PPP loans have been made totaling more than $240 billion. More than 840 credit unions with less than $10 billion in assets have participated as lenders, providing almost 131,000 loans totaling $4.6 billion.
Related Resources
---
Get daily updates.
Subscribe to NAFCU today.