October 10, 2019
Amex announces data breach amidst cybersecurity month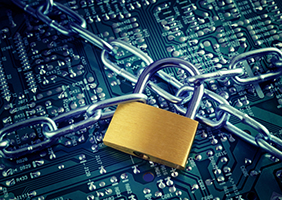 A former American Express (Amex) employee potentially accessed the personally identifiable information – including names, card numbers, addresses, and Social Security numbers – of an undisclosed number of customers with the intent to open accounts at other financial institutions. Amex began notifying costumers of the data breach last week.
Detailed in an article from Infosecurity, the former employee is under investigation and when contacted for comment, Amex "would not say precisely how many customers had been affected by the breach but stated that "only a small number of our customers were impacted."
Data security and cybersecurity continue to be a top concern for the credit union industry year-round, but the issues receive special attention during the month of October as it is recognized as National Cybersecurity Awareness Month.
Data breaches continue to plague consumers, and recent study from Thales Esecurity found that more than a third of U.S. retailers have experienced a data breach in the past year.
NAFCU consistently advocates for a legislative solution to reform the nation's data and cybersecurity system on Capitol Hill, which the association believes should hold negligent companies accountable and ensuring consumers are made aware of breaches in a timely manner.
As a leader in calling for national data security standards, NAFCU also has myriad resources available to ensure credit unions can effectively identify and address cybersecurity concerns.
Related Resources
Privacy , Privacy
Blog Post
Privacy , Privacy
Blog Post
Privacy , Privacy
Blog Post
---
Get daily updates.
Subscribe to NAFCU today.