November 08, 2021
Berger calls SBA direct lending proposal a "flawed solution" to boosting small biz lending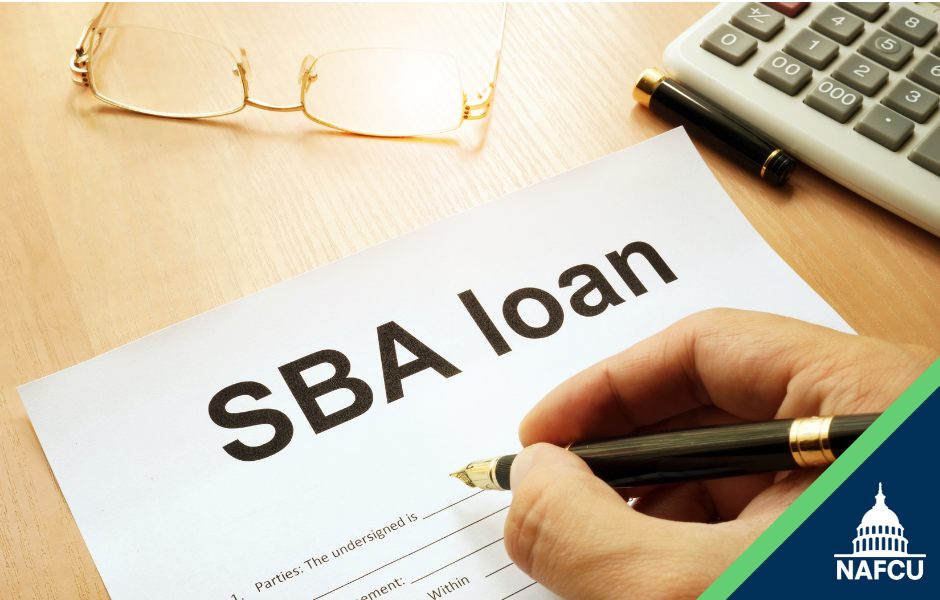 In a new op-ed for American Banker published last Friday, NAFCU President and CEO Dan Berger voices opposition for a proposal that would grant the Small Business Administration (SBA) direct lending authority to offer 7(a) loans of $150,000 or less to borrowers or "through partnerships with third parties." 
In his publication, Berger argues against the proposal calling it a "flawed solution that puts taxpayers at risk and could lead to a decrease in lending to small businesses by the private sector." 
In the latest version of the reconciliation bill, released by House leadership yesterday, the proposal continued to be included in the legislative text, amplifying growing concerns on the efficacy of the direct lending authority. 
Berger notes that although the proposal is well intentioned, it would inherently sever ties between small businesses and community financial institutions, including credit unions, who small businesses have come to rely on, especially during the pandemic. 
"It would direct borrowers to participate in yet another complicated and unfamiliar federal program," writes Berger. "Not to mention that even though the SBA-backed Paycheck Protection Program (PPP) was utilized by many small businesses during the worst months of the pandemic, its success was greatly owed to the efforts of community financial institutions who stepped up during this time of need to help ensure the mom-and-pop Main Street small businesses that needed smaller loans were able to get them. "
While the SBA technically has the authority to make direct loans now, it has not exercised this right since the late 90s. When the SBA did use this power to distribute loans, "it has experienced several challenges including high rates of fraud and defaults," notes Berger.
Of note, Berger also raises the question as to whether or not the SBA has the "infrastructure to successfully run such a program while ensuring sound underwriting and protecting both taxpayers and consumers." Instead, the SBA should continue to work with experienced and better equipped community financial institutions such as credit unions to ensure small business lending demands are met. 
NAFCU remains engaged with the SBA and Congressional leaders to voice credit union concerns around the proposal. Read Berger's full piece here. 
Related Resources
Add to Calendar 2023-11-30 09:00:00 2023-11-30 09:00:00 Safeguarding Credit Unions with Threat Intelligence Listen On: Key Takeaways: [1:01] What is threat intelligence, and why is it important to CUs? [2:14] What are threat intelligence feeds, and what role do they play in strengthening CUs? [4:41] Leveraging threat feeds and integrating intelligence into tools is crucial. [6:35] Learn what threat CUs should be most concerned about. [7:39] Phishing is ever-evolving, and user awareness is critical. [10:43] Learn how Defense Storm uses feeds to protect its customers. [13:28] Threat intelligence is not as complicated as some think; initiation can be easy through Slack, discussions, and a reporting culture. Web NAFCU digital@nafcu.org America/New_York public
preferred partner
DefenseStorm
Podcast
Consumer Lending
Blog Post
Add to Calendar 2023-11-28 09:00:00 2023-11-28 09:00:00 Growing Creatively & Innovatively in 2024 Listen On: Key Takeaways: [0:58] What can credit unions do to best prepare themselves for 2024? [2:12] Although he sees a glimmer of hope, Jack points out that the liquidity crisis and slow prepayment speeds hamper rapid recovery. [5:22] We discuss how credit unions seek low loan growth through member-centric strategies such as second mortgages and home improvement lending. [7:34] Credit unions are leveraging advancing technology for member-focused engagement. [9:31] How will technology continue to evolve and affect credit unions? [11:43] What role does AI play in innovative growth? [14:14] Credit unions adopt technology for efficiency, enabling staff to focus on personalized member interactions, especially with younger generations. [17:14] Closing thoughts, emphasizing competition against banks and fintech for younger generations. Web NAFCU digital@nafcu.org America/New_York public
Strategy & Growth, Consumer Lending
preferred partner
Allied Solutions
Podcast
---
Get daily updates.
Subscribe to NAFCU today.