October 12, 2018
Berger: Don't wrap credit unions into CRA, allow them to serve the underserved instead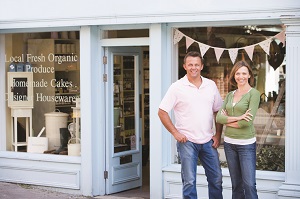 NAFCU President and CEO Dan Berger, in a Credit Union Times op-ed, reminded readers of the good work credit unions do to help underserved communities, noting "we joined the credit union industry to serve people, to serve communities, and to serve the millions of Americans in need of affordable loans and safe and sound financial products."
With some calling for credit unions to be subject to the Community Reinvestment Act (CRA), Berger noted the CRA was designed to prevent banks from engaging in discriminatory lending practices, and that "these practices…have been outright rejected by credit unions."
Berger argued that consumer safeguards and fair lending practices are already deeply embedded in credit unions' business model. More so, credit unions remain proactive in ensuring underserved communities' needs are met and that subjecting credit unions to CRA would provide no additional consumer benefit.
To allow credit unions to further serve underserved communities, NAFCU has voiced strong support for the Financial Services for the Underserved Act (H.R. 4665), introduced by Reps. Gwen Moore, D-Wis., and Paul Cook, R-Calif., that would allow all credit unions to add underserved areas to their respective fields of membership. In recent testimony before the Senate Banking Committee, NCUA Chairman J. Mark McWatters openly supported this policy too.
Berger noted that this would be the "type of bipartisan solution that will provide results by empowering credit unions to do what they have always done: Serve their local communities and provide financial assistance to those who need it most."
You can read the full op-ed in Credit Union Times here.
Get daily updates.
Subscribe to NAFCU today.