June 18, 2018
Berger touts CUs' winning advocacy in CUTimes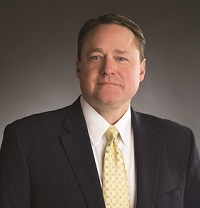 In an op-ed for Credit Union Times, NAFCU President and CEO Dan Berger touts credit unions' history of strong advocacy efforts that have led to major victories, including the recent passage of the Economic Growth, Regulatory Relief and Consumer Protection Act (S. 2155) and protection of the industry's tax-exempt status during tax reform, among others.
"For a decade, credit unions have been fighting back against the onslaught of burdensome regulations that came in the wake of the 2008 financial crisis," Berger wrote. "In these past 10 years, we've seen unprecedented consolidation in our industry as smaller institutions couldn't operate with so many compliance costs. But now we're turning the tide – the most comprehensive regulatory relief package since the Dodd-Frank Act was enacted last month."
Berger highlighted the tremendous amount of effort that goes into legislative and regulatory wins, including meetings and phone calls with key lawmakers and regulators to educate them on how credit unions and others have been impacted by restrictions on financial services.
He also discussed the critical components of advocacy, including: having solid relationships with decision makers in order to "have a seat at the table," sharing proof points of how legislation and regulation are impacting local communities and staying committed to credit unions' mission even during challenging times.
"Time and time again, credit unions have proven their resiliency during shifting political and economic environments and come out on top," Berger said. "We've accomplished so much through our work together, and staying committed to advocacy will lead to even better legislative and regulatory outlooks. Credit unions are proof it's a winning strategy."
The op-ed was published ahead of the association's 51st Annual Conference and Solutions Expo happening this week. This year's conference will focus on the power of change, with a look at the importance of advocacy during shifting regulatory and political times.
Berger's op-ed is available online.
Related Resources
Add to Calendar 2023-11-30 09:00:00 2023-11-30 09:00:00 Safeguarding Credit Unions with Threat Intelligence Listen On: Key Takeaways: [1:01] What is threat intelligence, and why is it important to CUs? [2:14] What are threat intelligence feeds, and what role do they play in strengthening CUs? [4:41] Leveraging threat feeds and integrating intelligence into tools is crucial. [6:35] Learn what threat CUs should be most concerned about. [7:39] Phishing is ever-evolving, and user awareness is critical. [10:43] Learn how Defense Storm uses feeds to protect its customers. [13:28] Threat intelligence is not as complicated as some think; initiation can be easy through Slack, discussions, and a reporting culture. Web NAFCU digital@nafcu.org America/New_York public
preferred partner
DefenseStorm
Podcast
Consumer Lending
Blog Post
Add to Calendar 2023-11-28 09:00:00 2023-11-28 09:00:00 Growing Creatively & Innovatively in 2024 Listen On: Key Takeaways: [0:58] What can credit unions do to best prepare themselves for 2024? [2:12] Although he sees a glimmer of hope, Jack points out that the liquidity crisis and slow prepayment speeds hamper rapid recovery. [5:22] We discuss how credit unions seek low loan growth through member-centric strategies such as second mortgages and home improvement lending. [7:34] Credit unions are leveraging advancing technology for member-focused engagement. [9:31] How will technology continue to evolve and affect credit unions? [11:43] What role does AI play in innovative growth? [14:14] Credit unions adopt technology for efficiency, enabling staff to focus on personalized member interactions, especially with younger generations. [17:14] Closing thoughts, emphasizing competition against banks and fintech for younger generations. Web NAFCU digital@nafcu.org America/New_York public
Strategy & Growth, Consumer Lending
preferred partner
Allied Solutions
Podcast
---
Get daily updates.
Subscribe to NAFCU today.