December 03, 2021
Berger urges FHFA to help expand homeownership access to underserved communities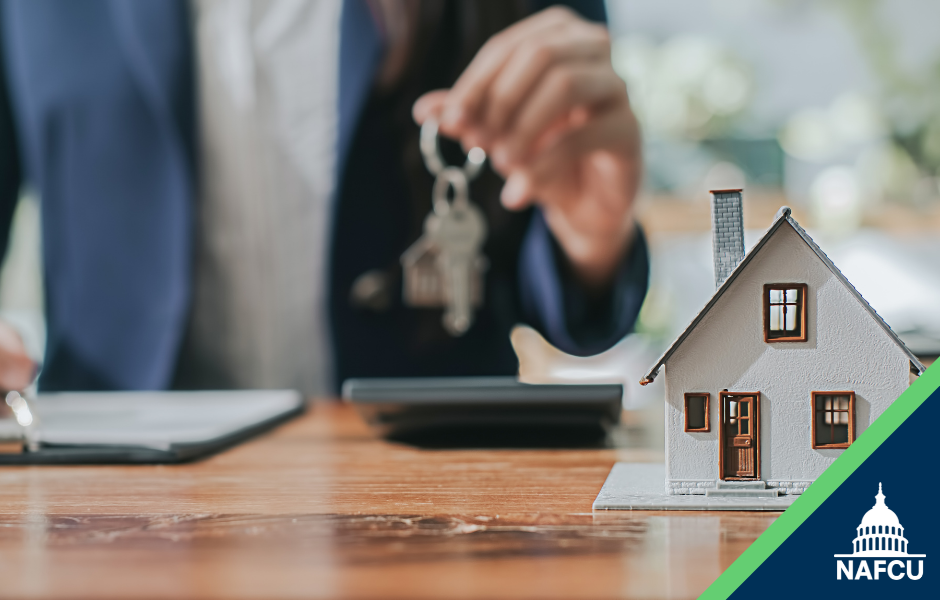 NAFCU President and CEO Dan Berger Thursday wrote to Federal Housing Finance Agency (FHFA) Acting Director Sandra Thompson encouraging the agency to assist the government-sponsored enterprises (GSEs) in increasing opportunities to help underserved individuals purchase homes. In the letter, Berger asks the FHFA to consider pilot programs to expand access to mortgage credit for low- and moderate-income individuals. 
NCUA Chairman Harper and the Biden Administration have been adamant on the need to better serve low- and moderate-income communities gain homeownership. "The FHFA, through its rulemakings, has recently committed to providing the GSEs with the necessary incentives to support sustainable lending initiatives," noted Berger. 
Berger calls on the FHFA to consider programs targeted towards buying mortgages from Community Development Financial Institutions (CDFIs) to help underserved borrowers and first-time homebuyers while granting credit unions the ability to better support these communities.
Additionally, Berger mentions one potential way to boost affordable and sustainable housing for low-income and underserved borrowers is through pilot programs modeled after the Wealth Building Home Loan (WBHL) and the Low Income First Time (LIFT) Home program which is reserved only for Federal Housing Administration (FHA) loans and is currently under consideration in the Build Back Better Act (BBBA). "Collectively, such programs will go a long way in closing the racial homeownership gap," wrote Berger.
"WBHL provides a safer path to homeownership because it generates equity at a faster, more rapid rate," mentioned Berger. "LIFT Home would allow eligible first-time, first-generation home buyers to build wealth twice as fast than with a traditional 30-year Federal Housing Administration (FHA) loan by waiving the annual fee and offering a lower interest rate but paying a higher upfront fee and a slightly higher monthly payment overall."
Berger requests that FHFA allow GSEs to offer similar programs and noted that originating safer and more affordable home loans would help create a safer housing finance system and move the needle on closing the homeownership gap. 
In addition, Berger urges the FHFA to create a separate pilot program or incorporate into other pilot programs to allow GSEs to buy non-conforming loans from CFDFIs. "Despite serving predominately low-income and underserved communities, CDFIs are most times found to be more efficient than mainstream financial institutions," remarked Berger. "Credit unions that are classified as CDFIs are best situated to originate loans to the communities most in need."
NAFCU has advocated for the FHFA to explore such programs to better address the homeownership gap and help low-and moderate-income individuals gain access to homeownership. Read Berger's full letter here.
Related Resources
Examination & Enforcement
Blog Post
Credit Unions, Education, Risk Management, Growth & Retention
preferred partner
Franklin Madison
Blog Post
---
Get daily updates.
Subscribe to NAFCU today.