November 09, 2020
Biden to be next U.S. president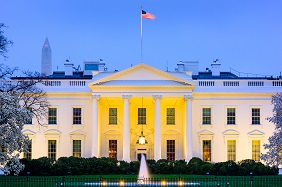 Former Vice President Joe Biden is projected to win the 2020 presidential election after weekend announcements in Pennsylvania and Nevada put him over the 270 electoral votes threshold needed to win the presidential race. Vote counting continues in Georgia, Arizona, and North Carolina – where current tallies are too close to call – as well as Alaska.
"We congratulate President-elect Biden on his election to become the 46th President of the United States of America," said NAFCU President and CEO Dan Berger. "Today, Americans continue to grapple with the ill effects of the coronavirus pandemic and economic uncertainties. We encourage President-elect Biden to work with Congress to deliver meaningful, bipartisan reform, to put the needs of Americans ahead of partisanship, and to empower credit unions to serve and strengthen our economy.
"NAFCU looks forward to working with the Biden Administration and Congress in a unified manner to ensure credit unions remain a strong financial lifeline and community partner for the millions of Americans needing financial assistance during these uncertain times."
Following Biden's win, NAFCU President and CEO Dan Berger sent a letter of congratulations to the president-elect. NAFCU's legislative affairs team also sent Biden's campaign and transition teams details on credit union priorities. The association had sent both the Biden and Trump campaigns information on the credit union difference and key issues in August.
NAFCU will continue to monitor any potential changes in the presidential election results; President Donald Trump has filed several lawsuits to challenge the counting of certain mailed-in ballots and allege potential voter fraud, which could affect vote totals.
NAFCU's award-winning advocacy team has been keeping credit unions informed of how the election results – for president and congressional races – could impact priorities for the next administration. Register to access the association's Post-Election Insights & Analysis webinar on-demand here.
Stay tuned to NAFCU Today for the latest developments.
Related Resources
Add to Calendar 2023-09-27 14:00:00 2023-09-27 14:00:00 Financial Services Mega-Trends: Welcome to a Whole New World of Financial Services About the Webinar A transformation is underway in the U.S. financial services industry that will have a profound impact on how participants do business, how they strategize about their futures, and how they collaborate around products, service and information. During this session, Cynthia Schroeder, Larry Pruss, and Patti Wubbels will highlight mega-trends worth watching. Key Takeaways: • How the financial services business model is changing • How new entrants are disrupting the industry through innovation • How technology is changing the nature of financial services delivery and distribution • How demographic shifts require credit unions to adapt their cultures and value propositions to gain market share among younger members • How credit unions must adopt a security-first mindset to protect their reputations and the data of their members Register Here Web NAFCU digital@nafcu.org America/New_York public
preferred partner
Strategic Resource Management
Webinar
Mortgage Servicing
preferred partner
Dovenmuehle
Blog Post
Cybersecurity, Risk Management
preferred partner
DefenseStorm
Blog Post
---
Get daily updates.
Subscribe to NAFCU today.