December 07, 2018
Blockchain, reg reform efforts on NCUA's agenda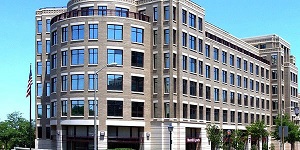 The NCUA Board next week will receive a final report from its regulatory reform task force and a briefing on blockchain and distributed ledger technology.
The NCUA Regulatory Task Force was created in response to President Donald Trump's executive order requiring certain federal agencies to evaluate and identify existing regulations that should be repealed, replaced or modified. Though the NCUA does not fall under the executive order's scope, the agency followed the spirit of the order.
NAFCU has previously offered feedback on ways the NCUA could strengthen regulatory reform efforts, including by reprioritizing some items and considering alternative criteria for credit unions to qualify for relief.
On blockchain, NAFCU continues to be a leader in connecting credit unions to those developing blockchain technologies through partnerships with Hyperledger and Enterprise Ethereum Alliance. Blockchain technology is anticipated to change smart contracts, identity management and account creation.
The board is also expected to consider a final rule approving technical amendments to various NCUA regulations. The meeting is set to begin at 10 a.m. Eastern Thursday.
Related Resources
---
Get daily updates.
Subscribe to NAFCU today.