December 13, 2018
Bureau Director Kraninger calls Berger, discusses CU priorities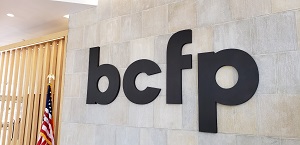 Bureau of Consumer Financial Protection Director Kathy Kraninger called NAFCU President and CEO Dan Berger yesterday further building on the ongoing relationship between bureau leadership and NAFCU staff. During the call, Berger congratulated Kraninger on her new role and shared credit unions' top priorities that specifically concern the bureau.
"We appreciate Bureau Director Kathy Kraninger's interest in issues critical to the credit union industry, and we thank her for the continued focus on protecting consumers," said Berger. "We look forward to working with Director Kraninger to ensure a healthy regulatory environment in which credit unions can grow, thrive and successfully serve their membership."
 
NAFCU and credit unions' priorities were also hand-delivered in a letter to the bureau Tuesday. In the letter, Berger listed the top five tenets the association focuses on throughout the year, including:
a regulatory environment that allows credit unions to grow;  
appropriate, tailored regulation for credit unions and relief from growing regulatory burdens;  
a fair playing field;
government transparency and accountability; and
 a strong, independent NCUA as the primary regulator for credit unions.
 Regarding bureau-specific priorities, Berger highlighted the needs for:
the bureau to use its exemption authority to excuse credit unions from certain rulemakings;
"clear, transparent guidance" from the bureau on its expectations for credit unions under the unfair, deceptive, or abusive acts and practices (UDAAP) law;
Congress and regulators to address "supervisory gaps that may result in poor oversight of non-bank financial companies," such as fintech companies;
an exemption from the bureau's payday lending rule for new iterations of the NCUA's payday alternative lending (PAL) program;
an exemption for all credit unions, regardless of asset size, from the bureau's supervisory and enforcement authority; and
reforms to the bureau's consumer complaint database and a ceasing of publication of unverifiable consumer complaint data. 
NAFCU remains active with the bureau through meetings, letters and calls, and will continue to press for these top credit union issues to be addressed now and throughout 2019.
Get daily updates.
Subscribe to NAFCU today.