September 28, 2023
Cannabis banking bill advanced out of committee; efforts to fund gov't continue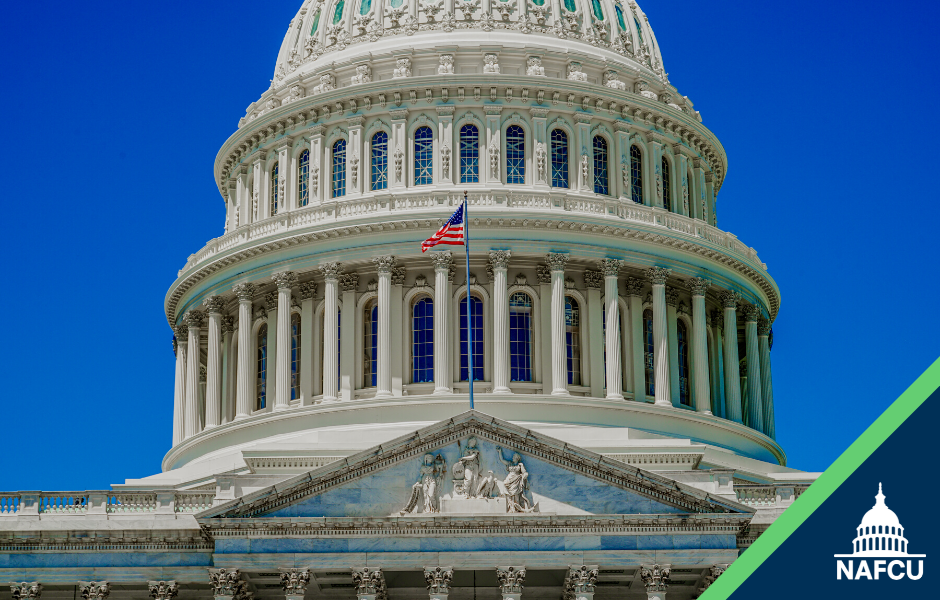 The Senate Banking Committee Wednesday advanced the NAFCU-supported Secure and Fair Enforcement Regulation (SAFER) Banking Act. Ahead of the markup, NAFCU flagged concerns about potential regulatory overreach, many of which were addressed in an amendment from Senate Banking Committee Chairman Sherrod Brown, D-Ohio. Senate Majority Leader Chuck Schumer, D-N.Y., said he plans to bring the bill for a full chamber vote as soon as possible.
"After today's committee passage of the SAFER Banking Act, NAFCU thanks Senator Brown and members of the Senate Banking Committee for their leadership on this issue and willingness to make changes to address concerns raised by credit unions and other community financial institutions," said NAFCU Senior Vice President of Government Affairs Greg Mesack. "This legislation is necessary to protect credit unions and the communities they serve in states where legal cannabis businesses are seeking financial services. It will help reduce risks by providing some legal clarity and expanding access to deposit accounts and other financial products. NAFCU looks forward to continuing the conversation as the bill moves forward to a full body vote."
NAFCU has consistently called on lawmakers to provide credit unions with legal clarity and certainty for serving marijuana-related businesses (MRBs) in states that have legalized marijuana.
In addition to the SAFER Banking Act, NAFCU continues to monitor government funding efforts as current funding is set to expire at midnight Sept. 30. The Senate Tuesday took a procedural vote on a continuing resolution that would fund the government through Nov. 17; it is expected to take a final vote on the bill to send it to the House before Saturday.
The Republican-controlled House is unlikely to support the Senate's continuing resolution and instead continues to attempt to move appropriations bills. However, the chamber could look to advance its own version of a continuing resolution that includes Republican-sought cuts.
Lawmakers are also considering legislation to extend the National Flood Insurance Program through the end of the year.
NAFCU will continue to urge lawmakers to prevent a lapse in government funding and programs used by credit unions to support their communities, as well as advocate against amendments that could hurt the industry and consumers.
Related Resources
Add to Calendar 2023-11-30 09:00:00 2023-11-30 09:00:00 Safeguarding Credit Unions with Threat Intelligence Listen On: Key Takeaways: [1:01] What is threat intelligence, and why is it important to CUs? [2:14] What are threat intelligence feeds, and what role do they play in strengthening CUs? [4:41] Leveraging threat feeds and integrating intelligence into tools is crucial. [6:35] Learn what threat CUs should be most concerned about. [7:39] Phishing is ever-evolving, and user awareness is critical. [10:43] Learn how Defense Storm uses feeds to protect its customers. [13:28] Threat intelligence is not as complicated as some think; initiation can be easy through Slack, discussions, and a reporting culture. Web NAFCU digital@nafcu.org America/New_York public
preferred partner
DefenseStorm
Podcast
Consumer Lending
Blog Post
Add to Calendar 2023-11-28 09:00:00 2023-11-28 09:00:00 Growing Creatively & Innovatively in 2024 Listen On: Key Takeaways: [0:58] What can credit unions do to best prepare themselves for 2024? [2:12] Although he sees a glimmer of hope, Jack points out that the liquidity crisis and slow prepayment speeds hamper rapid recovery. [5:22] We discuss how credit unions seek low loan growth through member-centric strategies such as second mortgages and home improvement lending. [7:34] Credit unions are leveraging advancing technology for member-focused engagement. [9:31] How will technology continue to evolve and affect credit unions? [11:43] What role does AI play in innovative growth? [14:14] Credit unions adopt technology for efficiency, enabling staff to focus on personalized member interactions, especially with younger generations. [17:14] Closing thoughts, emphasizing competition against banks and fintech for younger generations. Web NAFCU digital@nafcu.org America/New_York public
Strategy & Growth, Consumer Lending
preferred partner
Allied Solutions
Podcast
---
Get daily updates.
Subscribe to NAFCU today.