June 01, 2018
CFPB lifts data collection hold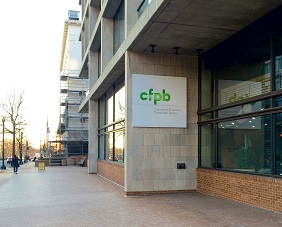 CFPB Acting Director Mick Mulvaney yesterday announced that the bureau would begin collecting personally identifiable information after a six-month hold on the practice. Mulvaney put the hold in place because of cybersecurity concerns.
In a letter to Mulvaney in January, NAFCU President and CEO Dan Berger applauded the bureau "for initiating a thorough review of the CFPB's data security systems and freezing collection of personally identifiable information until weaknesses are addressed."
"NAFCU hopes that the CFPB's renewed commitment to strengthening its data security will address these problems and mitigate privacy risks associated with the unprecedented scope of [Home Mortgage Disclosure Act (HMDA)] data collection," Berger wrote.
Mulvaney, in an email to staff Thursday, said that an independent review by outside experts revealed "externally facing Bureau systems appear to be well-secured." During a Senate Banking Committee hearing in April, Mulvaney had noted a large number of lapses (not necessarily breaches) where sensitive information from the bureau was released. He also indicated that the CFPB will release a report soon regarding its data collection.
The CFPB's strategic plan for 2018-2022 included an objective to "safeguard the bureau's information and systems" by maintaining a strong cybersecurity program and bringing its IT investments in line with federal security standards and priorities.
NAFCU continues to be a leader in calling for a national data security standard, and has urged the CFPB to pull back its HMDA data collection points in order to protect borrower privacy.
Related Resources
Add to Calendar 2023-02-03 09:00:00 2023-02-03 09:00:00 Winning the Battle for Deposits Listen On: Key Takeaways: [01:28] An overview of the current macro environment. [02:55] Traditional tactics used by credit unions in the battle for deposits and why these are no longer enough. [07:39] Rife competition in the credit union space and how to stand out from the crowd.  [10:23] The benefits credit unions can experience by reducing the cognitive load of their members [18:17] Advantages and disadvantages of PFM tools in the battle for deposits.  [20:14] What credit unions should demand of their vendors. Web NAFCU digital@nafcu.org America/New_York public
preferred partner
Personetics
Podcast
Add to Calendar 2023-02-02 14:00:00 2023-02-02 14:00:00 How to Leverage Loan Participations in a Low Liquidity Environment About The Webinar As credit unions continue to face challenges with liquidity starting off 2023, strategic pricing and long-term alternative funding strategies can play a key role in allowing credit unions to serve more members and successfully manage the balance sheet. Loan participations can play a key role helping credit unions sustainably grow their originations, provide the marketplace access to quality, short duration investments, and successfully grow market share. Please join Amy Henderson, Chief Consumer Services Officer at Greenstate CU, Devin Hughes, VP of Business Development at LendKey, and Michael Adams, VP of Lender Development at Open Lending for a panel discussion to learn how credit unions can strategically serve more members, effectively price for loans, and successfully manage their balance sheet. Attendees will: Hear from Credit Union and FinTech experts Learn about loan pricing strategies and participation strategies Glean best practices from industry leaders who have been executing on these innovative strategies that better position the balance sheet for long term growth Find out how credit unions can start the process to identify trusted partners to help them execute on this strategy and serve more members Register for the Webinar Web NAFCU digital@nafcu.org America/New_York public
preferred partner
Open Lending
Webinar
Management, Relationships, Consumer Lending
preferred partner
Wolters Kluwer
Blog Post
---
Get daily updates.
Subscribe to NAFCU today.