June 07, 2018
CFPB to reorganize CUAC, form new, smaller advisory groups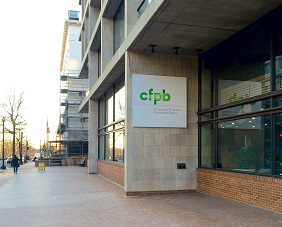 CFPB Acting Director Mick Mulvaney announced a reorganization of the bureau's councils and advisory boards – including the Credit Union Advisory Council (CUAC). NAFCU has told Mulvaney of the value of the CUAC and hopes the reorganization of this council will allow for even more industry input.
"The Credit Union Advisory Council (CUAC) has been an ardent advocate for key industry issues since its inception in 2012," said NAFCU Executive Vice President of Government Affairs and General Counsel Carrie Hunt. "The CUAC serves an important and constructive purpose, and one of the biggest frustrations our members had while serving on the CUAC under previous CFPB leadership was that their recommendations rarely were put into practice. We are hopeful that the bureau's new approach to public outreach, including town halls and other forums, will allow for even more direct feedback from the credit union industry."
With the exception of the Consumer Advisory Board, the Community Bank Advisory Council, CUAC and Academic Research Council are not statutorily required. However, the bureau plans to create advisory groups with new, smaller memberships.
In a blog post on the changes, the bureau says it will use the current 2018 application and selection process to reconstitute the current advisory groups. "By both right-sizing its advisory councils and ramping up outreach to external groups, the Bureau will enhance its ability to hear from consumer, civil rights, and industry groups on a more regular basis," the post states.
 
The bureau also says it will increase its outreach by holding more regional town halls and roundtable discussions at its headquarters.
In a recent letter to the bureau on its request for information regarding its external engagements, NAFCU encouraged the bureau to continue meeting with credit unions to allow stakeholders ample opportunity to offer feedback on financial issues.
Get daily updates.
Subscribe to NAFCU today.