October 23, 2020
CFPB requests feedback on consumer access to financial records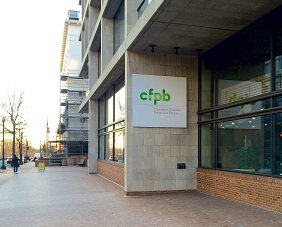 The CFPB Thursday issued an advance notice of proposed rulemaking (ANPR) to gather input on how it should develop regulations to implement section 1033 of the Dodd-Frank Act, which provides for consumer rights to access financial records.
NAFCU has recommended the CFPB's efforts to increase consumers' access to data focus on ensuring the security of consumers' data and should not create new data-collection burdens and costs for credit unions.
The bureau in February hosted a NAFCU-attended symposium on the issue. During the event, CFPB Director Kathy Kraninger and panelists discussed the benefits of consumers being able to access their financial records, as well as concerns about possible consumer harm resulting from so much data collection and authorization.
The ANPR specifically asks for comments on:
costs and benefits of consumer data access;
competitive incentives;
standard-setting;
access scope;
consumer control and privacy; and
data security and accuracy.
Additional information about section 1033 and the ANPR's requests can be found here. Comments will be due to the bureau 90 days after it publishes in the Federal Register.
NAFCU will continue to work with the bureau on its efforts to balance consumer protections while ensuring a reasonable regulatory environment for credit unions.
Get daily updates.
Subscribe to NAFCU today.