December 14, 2018
Comments on bureau 'no action' letter, product sandbox proposal due Feb. 11
Taking into account NAFCU's recommendations, the bureau has recognized the need for a more streamlined "no-action" letter (NAL) process, which is meant to encourage innovation without the threat of immediate supervisory or enforcement action. As a result, the bureau is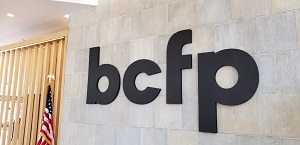 sued a proposal revising its current policies on this issue; comments are due Feb. 11.
The new proposal revises several of the current NAL program requirements, including the commitment to share data with the bureau as a precondition for receiving a NAL. The proposed NAL policy would require the bureau to approve or deny "complete" applications within 60 days.
Other notable changes under the proposal, include:
NALs are not bound by temporal limitations, a major concern for credit unions;
bureau officials will approve the NALs to provide greater UDAAP-related assurances; and
the bureau will commit to greater coordination with other regulators to harmonize relief efforts across jurisdictions.
Prior to this proposal, only one NAL had been granted to granted to Upstart Network Inc., a company that uses alternative data in making credit and pricing decisions. A company receiving a no-action letter is still accountable to all laws and regulations.
Additionally, the proposal introduces the bureau's "Product Sandbox," another mechanism similar to the NAL that affords limited exemptions or safe harbors for financial institutions so they can test innovative products and services. 
The proposal follows the publication of revised policy guidance in September, which amended the bureau's Trial Disclosure Program. The Trial Disclosure Program provides narrower, time-limited exemptions from specific federal disclosure requirements. Both initiatives have originated from the bureau's Office of Innovation, which helps fulfill the agency's statutory mandate to promote consumer-friendly innovation. 
 
Get daily updates.
Subscribe to NAFCU today.