April 23, 2019
Compliance Blog tackles what MLRs mean for NCUA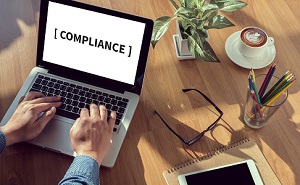 In a Compliance Blog post published on Monday, NAFCU Vice President of Regulatory Compliance Brandy Bruyere discusses the Office of Inspector General's (OIG) material loss reviews (MLRs) and their implications for how the NCUA examines concentration risk and loan underwriting. Although infrequent – there was a two year gap between the most recent ones – the OIG is required to conduct MLRs if a credit union failure leads to a loss of more than $25 million to the share insurance fund.
Bruyere specifically highlights a recent MLR that identified significant concentrations of taxi medallion loans as one of the reasons that three credit unions failed and contained broader lending recommendations and observations that may indicate a change in the way NCUA examines for concentration risk moving forward.
The NCUA agreed with the following recommendations made in the MLR and is taking initial steps to update and enhance processes in relation to lending:
introduce thresholds for risk concentrations;
revise examination quality control procedures; and
update annual exam scope to include lending procedures.
For more on this topic and access to core NCUA guidance documents read Bruyere's full blog here. Those interested can sign up to receive new NAFCU Compliance Blogs posts in their inbox every Monday, Wednesday and Friday here.
Get daily updates.
Subscribe to NAFCU today.