September 16, 2021
Congressional speakers share legislation outlook during final day of Caucus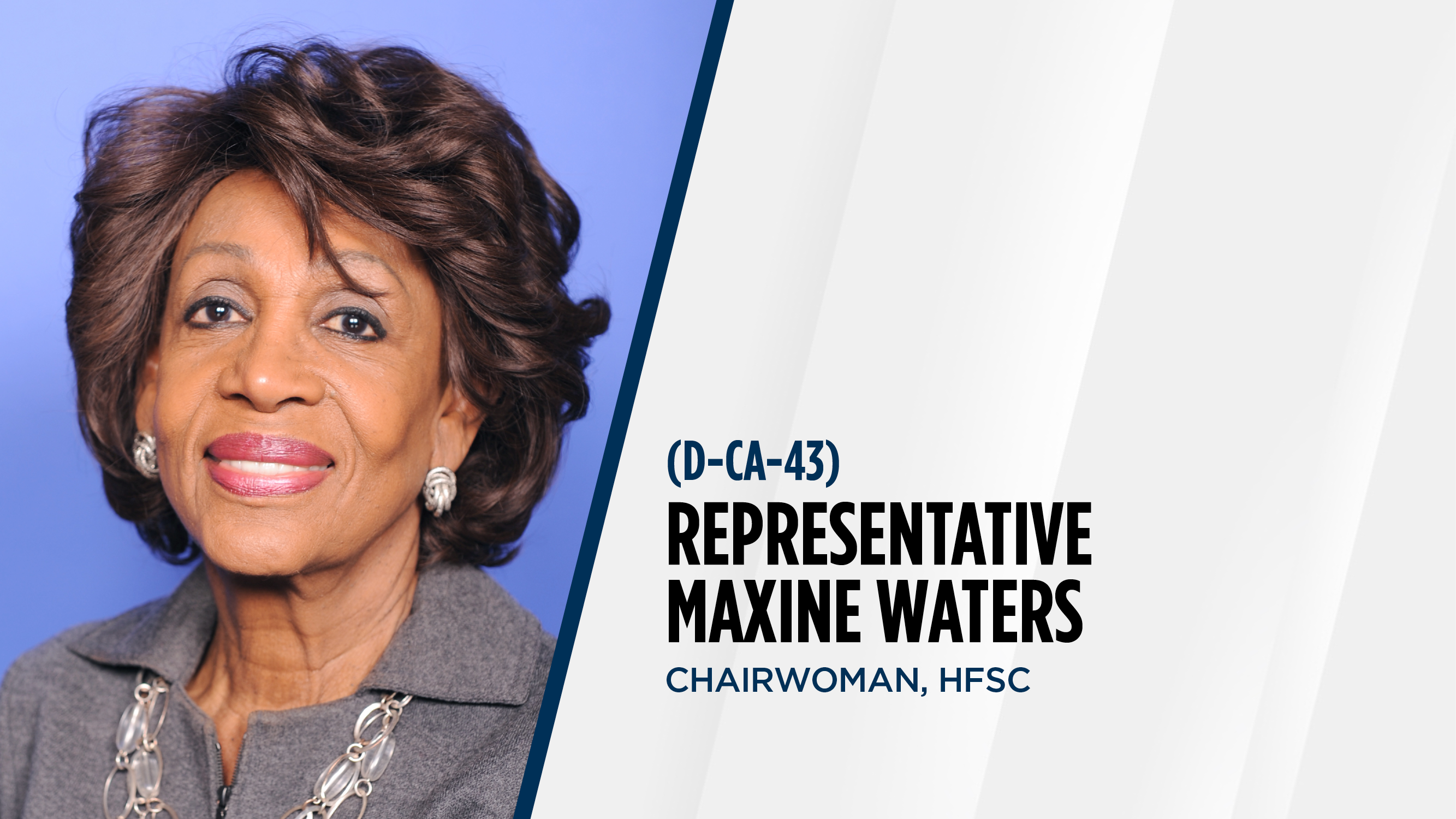 During the final day of NAFCU's Congressional Caucus, several lawmakers shared policy insights on the economic recovery and what can be done to ensure financial institutions, like credit unions, are being given the tools they need to best serve their members. 
Both House Financial Services Committee Chairwoman Maxine Waters, D-Calif., and Rep. Ed Perlmutter, D-Colo., began their respective remarks by thanking Carlos Pacheco, CEO of Premier Members Credit Union (Boulder, Colo.), for his April testimony on behalf of NAFCU before a House Financial Services subcommittee. Waters continued to thank credit unions for their tireless work to deliver critical relief to businesses, particularly minority-owned small businesses. 
Regarding the Small Business Administration's (SBA) paycheck protection program (PPP), Waters noted that while many megabanks were busy prioritizing wealthy consumers, "credit unions were on the frontline to ensure PPP loans were distributed to mom-and-pop businesses."
She continued to discuss the thousands of branches of banks that have closed during the last decade, which have sprouted banking deserts across the nation. "I want to hold megabanks accountable for their behavior," expressed Waters.
Offering a solution to these banking deserts, which are most often found in communities of color, Waters stated she believes "all credit unions that wish to serve underserved communities in banking deserts should be given the chance, so we're working on legislation to address this concern."
Additionally, Waters shared several legislative efforts aimed at strengthening CDFIs and MDIs' access to capital through partnerships with other financial institutions and their ability to receive technical assistance. 
Waters reiterated the importance of overturning the OCC's anti-consumer true lending rule. NAFCU led the effort to overturn this rule to ensure banks do not evade consumer protection laws and usury caps, and to avoid predatory payday lending schemes. 
In closing, Waters stressed the importance of staying vigilant towards the financial technology and AI industry. "We must take a hard look at emerging technologies in the financial services and the role of fintechs," said Waters. "That's why I reauthorized the task force on financial technology, as well as the task force on artificial intelligence." 
Rep. Barr highlights TABS Act, calls on CFPB oversight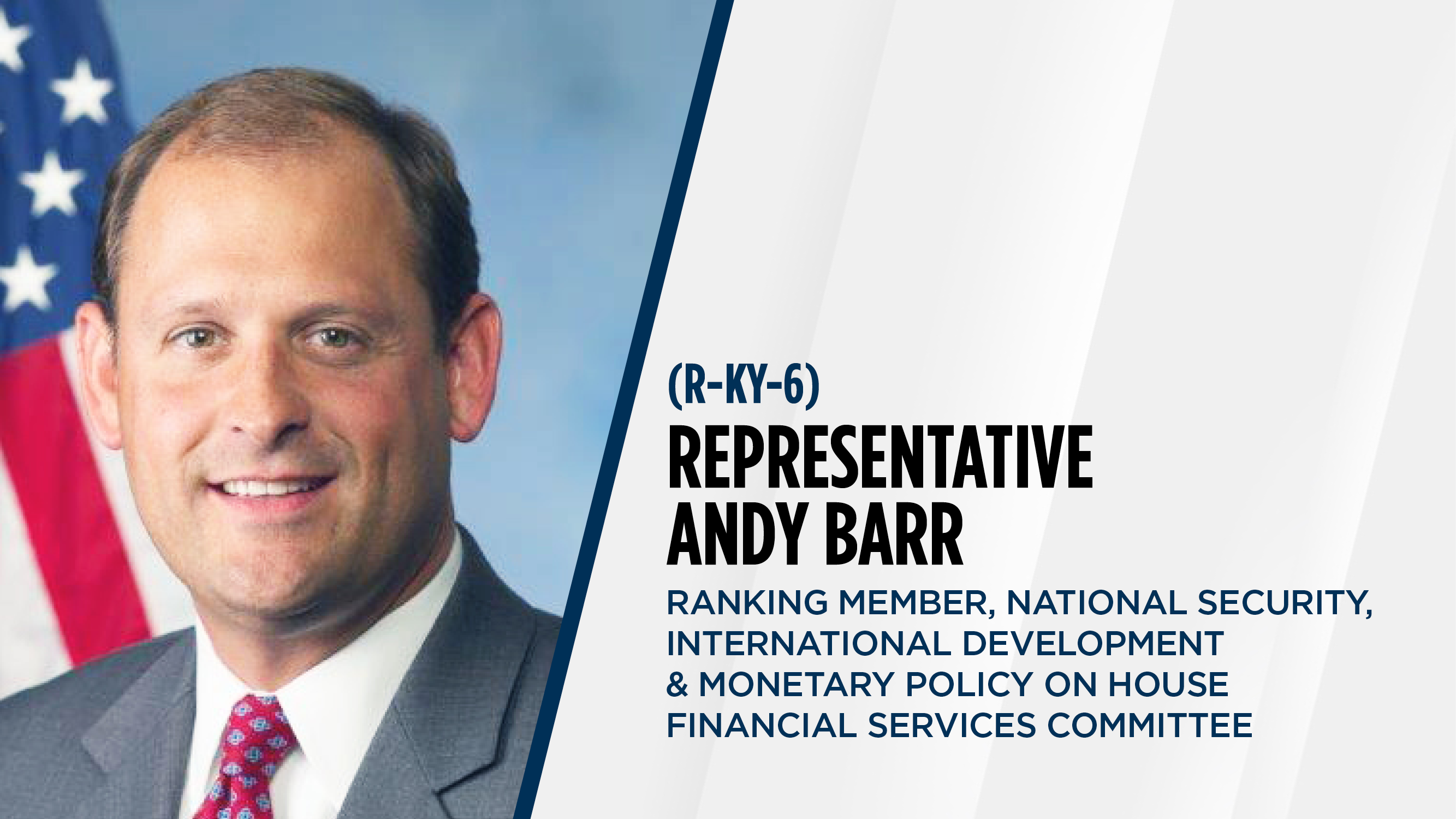 Barr also thanked Caucus attendees and credit unions for their help during the pandemic. "Credit unions large and small stepped up to help," said Barr
His remarks focused on CFPB funding, CFPB leadership, and Unfair, Deceptive, or Abusive Acts or Practices (UDAAP).
On holding the CFPB accountable, a topic at the forefront of many credit unions, Barr discussed the Taking Account of Bureaucrats' Spending (TABS) Act, which would prioritize oversight on how the CFPB manages and spends its budget. "This bill would bring the CFPB under the congressional appropriations process to give your elected representatives in Congress oversight on how CFPB spends its money," said Barr.
"More can be done to improve the leadership structure of the CFPB," stated Barr. The Consumer Financial Protection Commission Act, reintroduced by House Financial Services Committee Member Blaine Luetkemeyer, R-Mo. and backed by NAFCU, "would replace the current single director leadership structure, with a five-member bipartisan commission," explained Barr.
Barr noted that there was also no "precedent or an established definition of 'abusive'" under UDAAP, which has caused uncertainty for financial institutions on how the CFPB would interpret their products or services. Barr explained he has sent a letter to the CFPB asking for clarification on the abusiveness standard to which they replied with several clarifications under the regulatory standard. 
Rep. Perlmutter highlights SAFE Banking Act to create a safe harbor for CUs
During his remarks, House Financial Services Committee Member Rep. Ed Perlmutter, D-Colo., mentioned key issues on housing, specifying that under the Build Back Better bill, housing for homeowners and renters was a top priority.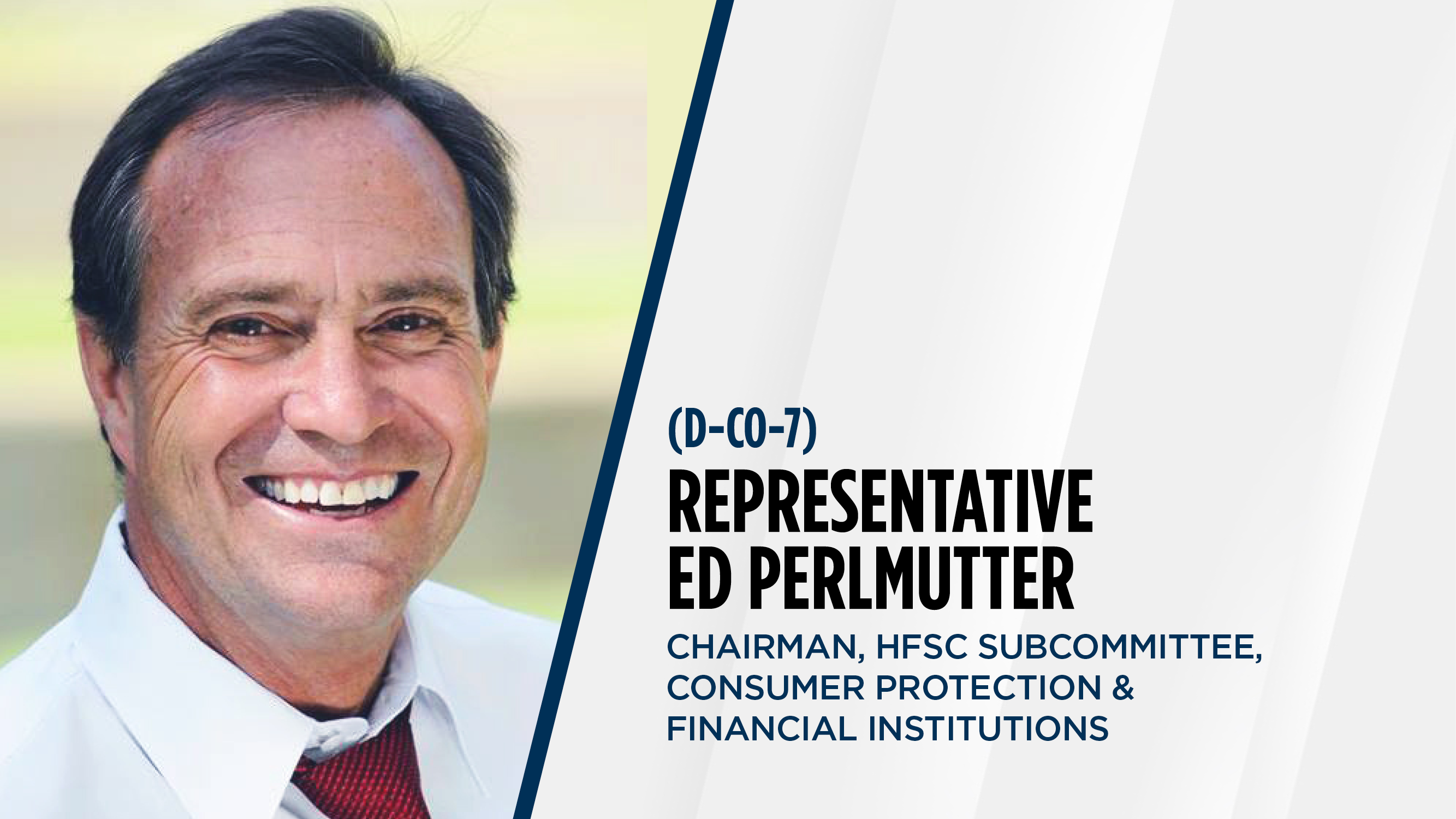 "We will rebuild and refurbish housing stock for many years to come," said Perlmutter.
Of note, Perlmutter also discussed the Emergency Rental Assistance Program (ERAP) Improvement Act of 2021 - a rental assistance bill designed to provide guidance to state and local agencies responsible for distributing funds for those facing eviction.
Under his role as the Chair of the Subcommittee on Consumer Protection and Financial Institutions, Perlmutter explained he wants to prioritize sustainability under legislation. 
"We want to maintain a stable and strong financial system," said Perlmutter. "I want to make sure every day Americans aren't fleeced by sharp practices that we've seen arise in the financial service system...and credit unions really care about everyday Americans."
On a separate note, Perlmutter addressed the SAFE Banking Act, legislation that would create a safe harbor to help financial institutions like credit unions to provide banking services to marijuana-related businesses. "We want to get the SAFE Banking Act passed because we know a lot of cash is generated by these businesses," remarked Perlmutter.
Sen. Schumer expresses gratitude to CUs 
Senate Majority Leader Chuck Schumer, D-N.Y, closed out Congressional Caucus with remarks recognizing credit union efforts in rolling out the PPP during the pandemic crisis.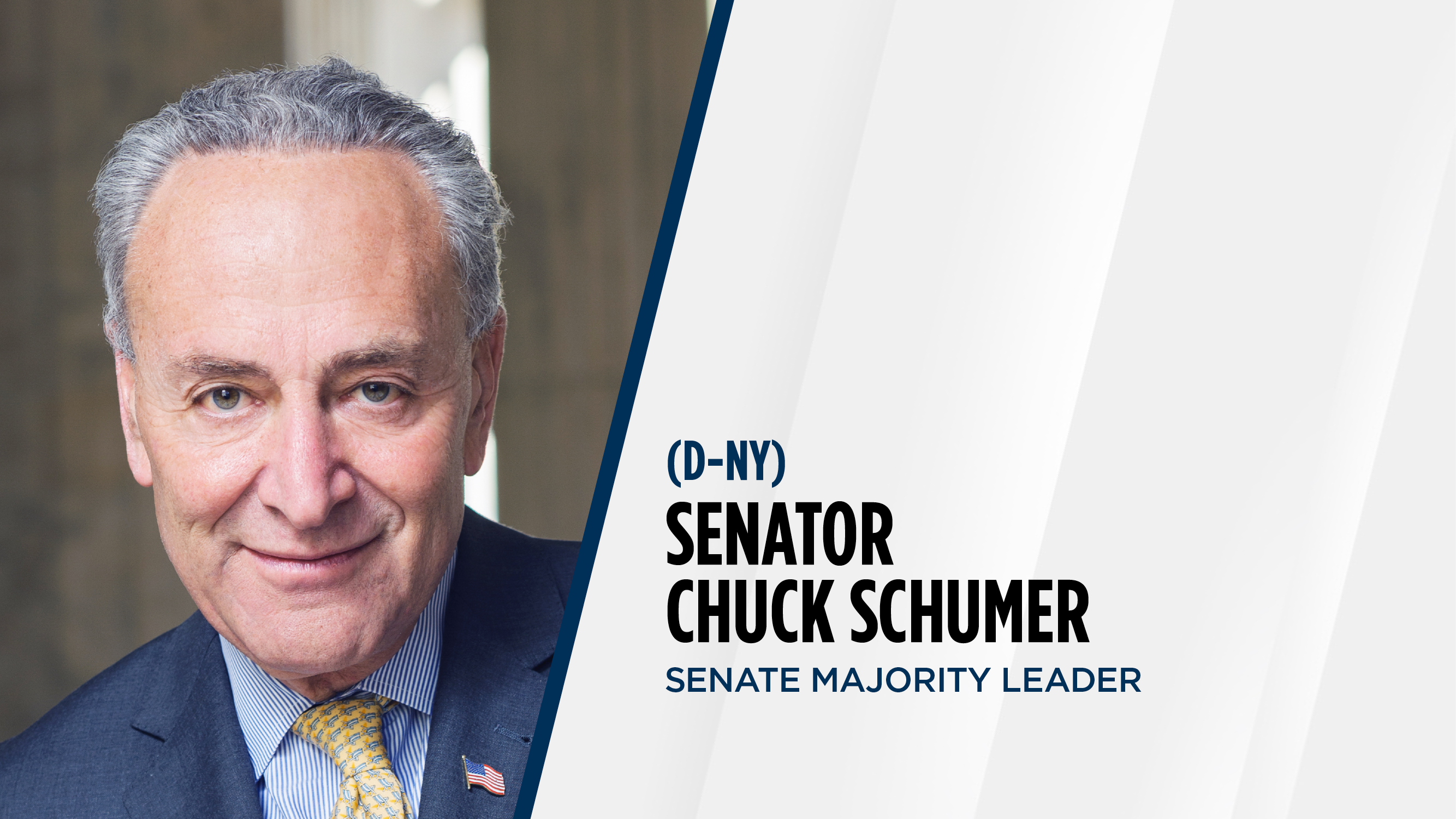 "Credit unions have been essential for making sure PPP money gets in the hands to those who need it most," said Schumer.
In closing, Schumer explained he will work as Senate Majority Leader to give credit unions the tools needed to serve their communities – including fighting to preserve the credit union tax exemption.

NAFCU's Caucus wrapped up Wednesday. You can find the latest recap from each day here.
Related Resources
Board and Governance
Blog Post
Add to Calendar 2023-06-06 14:00:00 2023-06-06 14:00:00 Avoiding and Resolving Harassment Claims: A Primer for Board Members The #me-too movement may have receded from the front of public consciousness, but the need to prevent and resolve harassment claims remains a key function for any employer. As community-oriented organizations, credit unions more than most feel a responsibility for the well-being of their members, employees and volunteers. This webinar, Avoiding and Resolving Harassment Claims: A Primer for Board Members provides both an introduction to the subject for board members, as well as selected deep dives on particular issues of interest to credit union volunteer boards. Key Takeaways Learn to identify the hallmarks of a situation in which it is appropriate for the board to become involved, as opposed to permitting effective resolution through normal human resources procedures Recognize the breadth of current law governing harassment claims, including newly prominent protected categories, the nature and severity of conduct which may constitute harassment, and the fact that conduct that may not rise to the level of a state or federal law civil rights violation may still violate the credit union's own internal policies, procedures, and ideals, and be subject to appropriate discipline and remedial action Discover appropriate oversight roles for board officers, committee members including supervisory committee members, and other Board members, particularly in the context of passing along a report or complaint of harassment or inappropriate conduct   Register Now$295 Members | $395 Nonmembers (Additional $50 for USB)One registration gives your entire team access to the live webinar and on-demand recording until June 6, 2024.Go to the Online Training Center to access the webinar after purchase » Who Should Attend Board of director titles NCVEs and volunteer titles HR titles Education Credits NCVEs will receive 1.0 CEUs for participating in this webinar Web NAFCU digital@nafcu.org America/New_York public
Credits: NCVE
Webinar
Add to Calendar 2023-06-06 09:00:00 2023-06-06 09:00:00 Fighting Fraud: The Role of Fraud Fusion Centers Listen On: Key Takeaways: [00:56] The concept of a Fraud Fusion Center is a collaboration among professional fraud fighters. Anyone that has been doing this for a while forms a network of trusted advisors and we all go to each other anytime we come across some new or complex case.  [02:50] Scams have always been around but the emergence of AI has made them far more sophisticated than we have ever seen before.  [05:55] Person-to-person payment apps like Zelle, Venmo, and CashApp are not protected like debit and credit cards.  [08:30] Every single time that new technology comes out that makes our lives better, fraudsters will find a way to exploit it. The current state of cyber fraud points credit unions in a lose-lose situation.  [20:04] By identifying the information at one credit union and getting it out to others they are getting ahead of these threats.  [22:19] Fraud Fusion Centers are critical. Formalize it and make it happen. Web NAFCU digital@nafcu.org America/New_York public
Security, Fraud, Risk Management
preferred partner
DefenseStorm
Podcast
Board and Governance
Blog Post
---
Get daily updates.
Subscribe to NAFCU today.