March 15, 2023
CPI rises, affirms persistent inflation concerns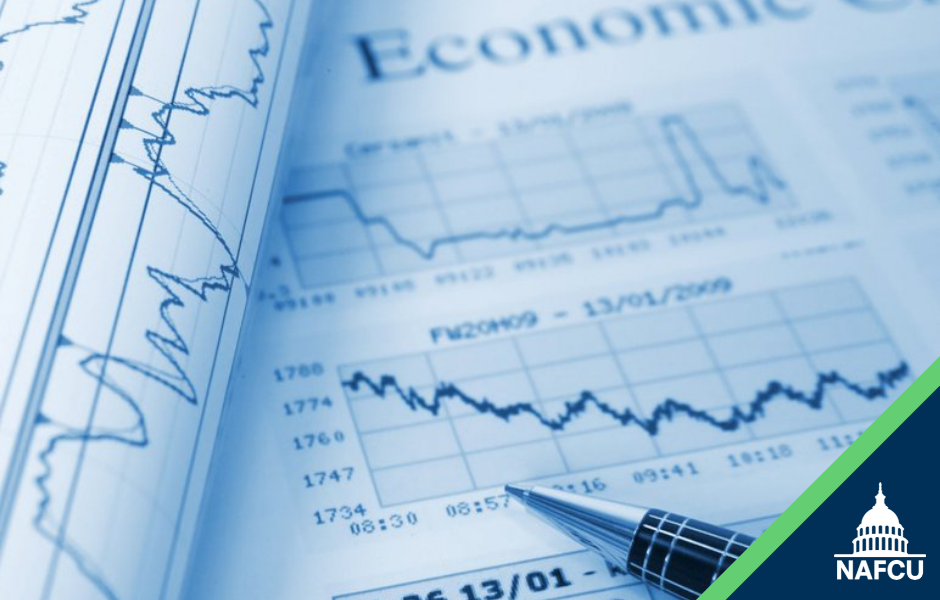 On a seasonally-adjusted basis, overall consumer prices rose 0.4 percent in February, with the overall consumer price index (CPI) growing 6 percent year-over-year. NAFCU Economist Noah Yosif analyzed the data in a new Macro Data Flash report.
"The laggard decline in headline and core CPI affirms recent indications that inflation remains persistent, buttressed by strong, albeit moderating, employment and wage growth," noted Yosif. "However, with heightened market volatility emanating from the traditional banking sector, the Federal Reserve will most likely prioritize financial stability as the more immediate concern relative to inflation, balancing these issues by enacting a quarter-point hike while extending the timeline of its overall tightening cycle."
Core prices (excluding food and energy costs) rose 0.5 percent compared to the previous month. Year-over-year core CPI growth was 5.5 percent.
Energy prices rose 0.6 percent during the month. From a year ago, energy prices were up 5 percent. Food prices rose 0.4 percent in February and are up 9.5 percent compared to this time last year.
"This shock does raise the risk of a recession; however, such an event would be more likely to materialize if the Federal Reserve were forced to assume an elongated pause in the current tightening cycle against inflation, rather than from an independent crisis driven by increased market pessimism and turbulence," concluded Yosif.
For more up-to-date economic insights from NAFCU's award-winning research team, view NAFCU's Macro Data Flash reports.
Related Resources
Add to Calendar 2023-03-16 14:00:00 2023-03-16 14:00:00 AI Lending Partnerships and the Power of Efficiency About The Webinar How one credit union is balancing profitability and member growth with personal loans.   Discover how your credit union can tap into personal lending opportunities to gain new, creditworthy members safely, even in periods of economic volatility. This session will dive deep into how a Chief Lending Officer is growing members in Arizona and proactively managing their return targets.  Attendees will hear about: Attracting new members for long-term growth with a digital-first experience The benefits of AI-driven lending, including more accurate credit decisioning How Vantage West is navigating a successful partnership with a fintech How Upstart has helped Vantage West lend more inclusively as a CDFI Web NAFCU digital@nafcu.org America/New_York public
preferred partner
Upstart
Webinar
Add to Calendar 2023-03-15 14:00:00 2023-03-15 14:00:00 Exponential Fraud Exposure: Reg II Awareness About the Webinar On this webinar we explore the impact of Reg II on card-not-present fraud. We'll hear from Ann Davidson, VP of Risk Consulting, at Allied Solutions and a first-hand account of the implications attached to this regulation from Tracie Wilcox, President and CEO of On Tap Credit Union. We will examine how the timeline, with an effective date of July 1, 2023, will likely create unintentional negative consequences for consumers and credit unions as they're forced to reprioritize this implementation over other consumer-oriented and security-focused improvements. This webinar will provide valuable insights into the challenges and potential solutions for navigating the new regulation. Attendees will walk away equipped with: An overview of Reg II and the upcoming implementation deadline. Steps to take to mitigate exposure. Examples of the risks on the horizon. Ann and Tracie are looking forward to sharing their vast  experience and knowledge with the NAFCU community on March 15th. WATCH NOW Web NAFCU digital@nafcu.org America/New_York public
preferred partner
Allied Solutions
Webinar
---
Get daily updates.
Subscribe to NAFCU today.