September 09, 2020
Deadline to apply for CFPB tech sprint Friday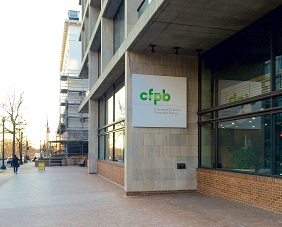 The CFPB's first-ever tech sprint focused on electronic disclosures – part of its efforts to reduce financial institution regulatory burden and improve consumer understanding of financial services – is happening next month, but those interested in participating on a team have until Friday to apply.
The bureau proposed tech sprints last year to identify new technologies and approaches that can be used to provide more cost-effective oversight of supervised entities. A tech sprint involves small teams of regulators, technologists, financial institutions, and subject-matter experts working together to develop solutions to clearly identified problems in a collaborative environment.
During the next month's tech sprint – happening Oct. 5-9 via a virtual platform – participants will develop and test innovative approaches to electronic delivery of adverse action notices required under the Equal Credit Opportunity Act and the Fair Credit Reporting Act.
The bureau has listed several potential innovations that could be identified during the tech sprint, and what selected participants can expect leading up to, during, and after the tech sprint.
Learn more and access the application here. The bureau is set to host its second tech sprint – on Home Mortgage Disclosure Act (HMDA) data reporting – March 22-26, 2021.
During last year's Congressional Caucus, CFPB Director Kathy Kraninger detailed ways the bureau is using its tools to review the examination process for credit unions and balance consumer protections with effective regulations. Kraninger is set to address credit unions again at next week's Virtual Caucus – get caught up on key issues and register now for the event.
Related Resources
---
Get daily updates.
Subscribe to NAFCU today.