June 01, 2023
Debt deal passes House, moves to Senate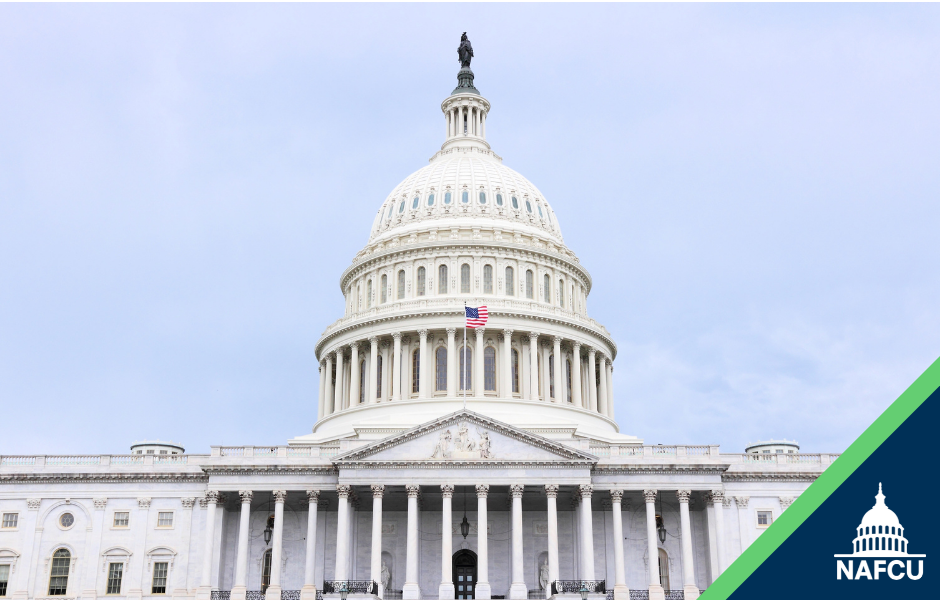 The House last night passed the debt ceiling deal 314-117, which would suspend the ceiling through the end of 2024, address work requirements for certain government assistance programs, revise energy project permitting, claw back some COVID relief funds and IRS funding, place spending caps, and restart student loan repayments. It now heads to the Senate for approval.
Of note for credit unions, the legislation does rescind some Emergency Capital Investment Program (ECIP) funds; however, the provision would reclaim unawarded funds, so institutions that have been selected for awards but not yet received funding are expected to still receive those funds.
Treasury Secretary Janet Yellen has indicated that, without legislative action to address the ceiling, the U.S. would hit its debt limit June 5 and begin defaulting on loans shortly thereafter. The Senate is expected to pass the bill and give President Joe Biden time to enact the bill before that deadline.
NAFCU will continue to closely monitor the legislative process. The association consistently warns lawmakers against inaction on issues that must be addressed to ensure certainty for consumers and credit unions and continuity in federal programs. The association will continue to engage with lawmakers and regulators on credit union priorities.
Related Resources
Add to Calendar 2023-11-30 09:00:00 2023-11-30 09:00:00 Safeguarding Credit Unions with Threat Intelligence Listen On: Key Takeaways: [1:01] What is threat intelligence, and why is it important to CUs? [2:14] What are threat intelligence feeds, and what role do they play in strengthening CUs? [4:41] Leveraging threat feeds and integrating intelligence into tools is crucial. [6:35] Learn what threat CUs should be most concerned about. [7:39] Phishing is ever-evolving, and user awareness is critical. [10:43] Learn how Defense Storm uses feeds to protect its customers. [13:28] Threat intelligence is not as complicated as some think; initiation can be easy through Slack, discussions, and a reporting culture. Web NAFCU digital@nafcu.org America/New_York public
preferred partner
DefenseStorm
Podcast
Consumer Lending
Blog Post
Add to Calendar 2023-11-28 09:00:00 2023-11-28 09:00:00 Growing Creatively & Innovatively in 2024 Listen On: Key Takeaways: [0:58] What can credit unions do to best prepare themselves for 2024? [2:12] Although he sees a glimmer of hope, Jack points out that the liquidity crisis and slow prepayment speeds hamper rapid recovery. [5:22] We discuss how credit unions seek low loan growth through member-centric strategies such as second mortgages and home improvement lending. [7:34] Credit unions are leveraging advancing technology for member-focused engagement. [9:31] How will technology continue to evolve and affect credit unions? [11:43] What role does AI play in innovative growth? [14:14] Credit unions adopt technology for efficiency, enabling staff to focus on personalized member interactions, especially with younger generations. [17:14] Closing thoughts, emphasizing competition against banks and fintech for younger generations. Web NAFCU digital@nafcu.org America/New_York public
Strategy & Growth, Consumer Lending
preferred partner
Allied Solutions
Podcast
---
Get daily updates.
Subscribe to NAFCU today.