August 23, 2022
DoD banking study reveals servicemembers have ample financial services options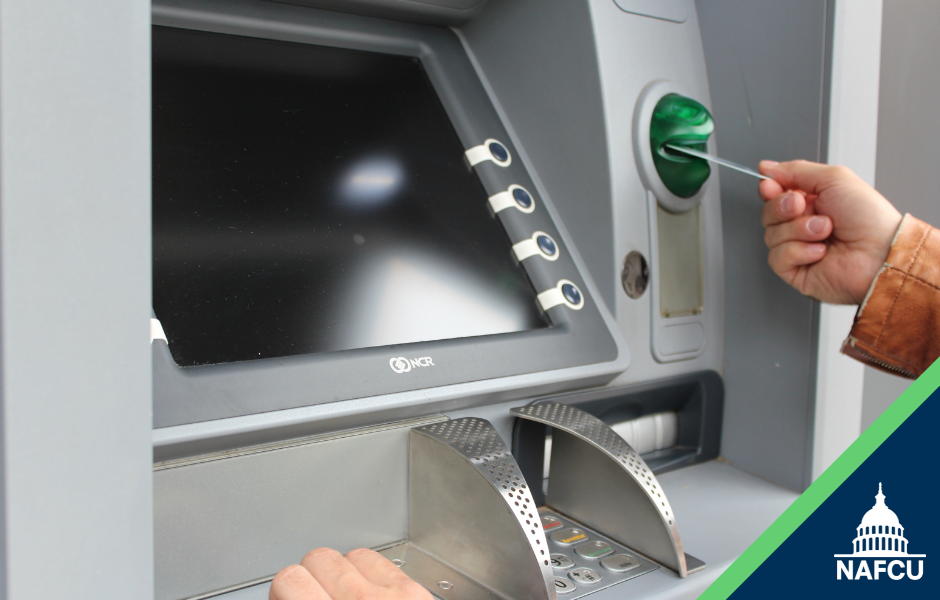 The Department of Defense (DoD), under the Office of the Under Secretary of Defense, has issued its Access to Financial Institutions on Military Installations report to the leaders of the Senate and House Armed Services Committee. The study, which details information on financial institutions serving military installations and examines the DoD's policies to ensure access to financial services for the military community, was requested in the House report accompanying the FY 2022 National Defense Authorization Act (NDAA) passed late last year. 
The study was precipitated by banker claims that military banks are leaving bases due to increased lease costs and that is hurting access to financial services for those in the military.  Banks have lobbied for no-cost leases for banks to be included in the NDAA for the last several years.
However, In response to that concern, the DoD report underscored the consistent availability of financial institutions, including banks and credit unions, on military installations and highlighted that "military personnel and civilians increasingly have the option of obtaining banking services online and/or off-base" and that they are fully able to "engage in a wide range of financial services transactions with any number of financial services providers they choose at almost any time, regardless of where either party may be physically located."
The report also noted how the DoD calculates the "in-kind" of services financial institutions provide on military installations, and whether that value can be used to "fully satisfy the fair market value requirement for leasing non-excess property" on military installations.
NAFCU has long supported the protection of credit union nominal leases on military installations and the opposition of efforts to allow all banks to operate rent-free on military bases, under the NDAA. Banks have argued for "parity" on this issue but have failed to recognize the substantial difference between not-for-profit defense credit unions and for-profit banks, as well as credit unions' non-cooperative, member-focused structure.
Banks have also argued that banks leaving military installations restricts access to financial services, which according to the report, is a misleading claim. Credit unions have also maintained that the banks can and should use the existing process for obtaining in-kind consideration, a negotiation between the banks and the military installation, which was reaffirmed in the report.
Unlike banks, credit unions are not focused on obtaining profit. Instead, they are centered around how to offer safe, affordable, and accessible financial products and services to their members. 

NAFCU will remain engaged with Congress, as the Senate takes up its version of the NDAA in September. The The House passed its version of the NDAA last month. Both chambers will need to reconcile the two version of the bill to finalize a FY 2023 NDAA.
Related Resources
Board and Governance
Blog Post
Add to Calendar 2023-06-06 14:00:00 2023-06-06 14:00:00 Avoiding and Resolving Harassment Claims: A Primer for Board Members The #me-too movement may have receded from the front of public consciousness, but the need to prevent and resolve harassment claims remains a key function for any employer. As community-oriented organizations, credit unions more than most feel a responsibility for the well-being of their members, employees and volunteers. This webinar, Avoiding and Resolving Harassment Claims: A Primer for Board Members provides both an introduction to the subject for board members, as well as selected deep dives on particular issues of interest to credit union volunteer boards. Key Takeaways Learn to identify the hallmarks of a situation in which it is appropriate for the board to become involved, as opposed to permitting effective resolution through normal human resources procedures Recognize the breadth of current law governing harassment claims, including newly prominent protected categories, the nature and severity of conduct which may constitute harassment, and the fact that conduct that may not rise to the level of a state or federal law civil rights violation may still violate the credit union's own internal policies, procedures, and ideals, and be subject to appropriate discipline and remedial action Discover appropriate oversight roles for board officers, committee members including supervisory committee members, and other Board members, particularly in the context of passing along a report or complaint of harassment or inappropriate conduct   Register Now$295 Members | $395 Nonmembers (Additional $50 for USB)One registration gives your entire team access to the live webinar and on-demand recording until June 6, 2024.Go to the Online Training Center to access the webinar after purchase » Who Should Attend Board of director titles NCVEs and volunteer titles HR titles Education Credits NCVEs will receive 1.0 CEUs for participating in this webinar Web NAFCU digital@nafcu.org America/New_York public
Credits: NCVE
Webinar
Add to Calendar 2023-06-06 09:00:00 2023-06-06 09:00:00 Fighting Fraud: The Role of Fraud Fusion Centers Listen On: Key Takeaways: [00:56] The concept of a Fraud Fusion Center is a collaboration among professional fraud fighters. Anyone that has been doing this for a while forms a network of trusted advisors and we all go to each other anytime we come across some new or complex case.  [02:50] Scams have always been around but the emergence of AI has made them far more sophisticated than we have ever seen before.  [05:55] Person-to-person payment apps like Zelle, Venmo, and CashApp are not protected like debit and credit cards.  [08:30] Every single time that new technology comes out that makes our lives better, fraudsters will find a way to exploit it. The current state of cyber fraud points credit unions in a lose-lose situation.  [20:04] By identifying the information at one credit union and getting it out to others they are getting ahead of these threats.  [22:19] Fraud Fusion Centers are critical. Formalize it and make it happen. Web NAFCU digital@nafcu.org America/New_York public
Security, Fraud, Risk Management
preferred partner
DefenseStorm
Podcast
Board and Governance
Blog Post
---
Get daily updates.
Subscribe to NAFCU today.