February 28, 2020
DoD cites NAFCU, DCUC as it makes key change for MLA relief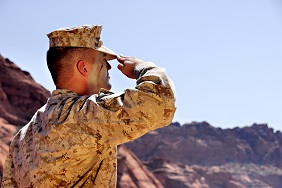 The Department of Defense (DoD) is reverting language for Question No. 2 of the department's interpretive guidance to the Military Lending Act (MLA) rule to how it was initially written in 2016, which provides some relief related to guaranteed asset protection (GAP) insurance. NAFCU and the Defense Credit Union Council (DCUC) had pressed the DoD – through meetings and letters – to completely rescind the question because of the confusion it has created for credit unions and their third-party vendors. While this is a good step, NAFCU's initial analysis notes there is more work to be done.
The change becomes effective today as the interpretive rule is published in the Federal Register. The rule explicitly cites a joint letter from NAFCU and DCUC explaining the compliance challenges associated with its explanation of GAP insurance housed within the MLA rule.
"NAFCU and DCUC are committed to promoting the financial well-being of our nation's servicemembers and their families," said NAFCU President and CEO Dan Berger and DCUC President and CEO Anthony Hernandez. "As a result of our joint advocacy, we appreciate the DoD reviewing Question 2, and reverting its guidance back to the original language adopted in 2016. While this is a good first step – as it provides more options for credit union members and some relief related to guaranteed asset protection (GAP) insurance – there is more work to be done for credit unions and their members. NAFCU and DCUC will continue to push for more guidance and revisions to the MLA rule, including its automobile exception and financing protocols."
Question No. 2 of the 2016 interpretive guidance focused on an exemption for loans that are "expressly intended" to finance the purchase of personal property. The guidance indicated that the MLA rule applies to "hybrid purchase money loans" for personal property – or those loans that provide credit in an amount greater than the purchase price. The guidance on this question left many credit unions wondering whether motor vehicle purchase loans that exceed the purchase price of the vehicle could be MLA-covered loans.
In December 2017, the DoD amended Question No. 2 to clearly include some motor vehicle loans where a credit-related product like GAP insurance was financed. One big compliance concern regarding Question No. 2 was that it seemed to prohibit access to GAP insurance for the MLA-covered borrower when they want to finance the insurance with the loan used to purchase the vehicle. GAP insurance protects against situations when a purchased vehicle is destroyed or stolen and the value of that vehicle is less than the remaining loan balance. Also, by stating that the new interpretation was retroactive, the DoD created concern that loans originated by indirect lenders would be unsecured.
As the new interpretive rule reverts Question No. 2 to its original language, NAFCU's GAP insurance concerns are addressed but there is still a lack of clarity of the impact on the exemption for the purchase of a motor vehicle. NAFCU will analyze the rule and provide credit unions with additional insights in a Compliance Blog post next week.
NAFCU will continue to seek clarification on the 2016 interpretive rule amendments and receive more guidance and revisions on the MLA rule. NAFCU has a host of MLA resources available here, as well as its Military Lending Act Guide here.
Related Resources
---
Get daily updates.
Subscribe to NAFCU today.