October 23, 2019
Falero to Congress: Take action to allow CUs to serve more Americans in need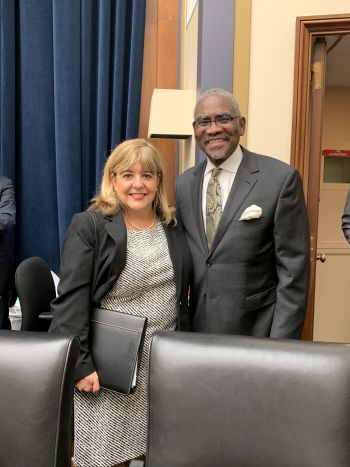 JetStream Federal Credit Union's Mara Falero, testifying on behalf of NAFCU at a House Financial Services subcommittee hearing Tuesday focused on minority depository institutions (MDIs), urged Congress to take action to allow credit unions to better serve more Americans, specifically those in low-income and underserved communities.
In addition, the negative impact of the current expected credit loss (CECL) standard and other compliance burdens on credit unions – and their ability to serve communities – were discussed throughout the hearing.
Falero, JetStream's vice president of marketing and communications, recommended that Congress:
allow all credit unions to serve underserved areas as field of membership restrictions hamper credit unions' – including JetStream's – abilities to serve nearby communities who have the same needs as their current members;
provide greater flexibility in the Federal Credit Union Act that would make chartering new credit unions easier, and provide the NCUA with appropriate tools – related to credit union capital, subordinated debt, and loan maturity limits – to allow credit unions to serve members and communities in need; and
fully fund programs, such as the Community Development Financial Institutions (CDFI) fund, which provide grants that are important tools for credit unions to serve their members.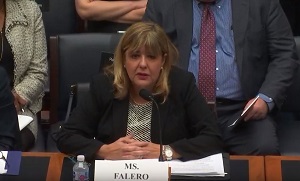 JetStream (Miami Lakes, Fla.), is a designated low-income credit union, a minority depository institution, and a CDFI. It was also the first credit union in Florida to receive the designation of a "Juntos Avanzamos" credit union, "which is a community of credit unions committed to serving and empowering Hispanic communities," explained Falero.
Responding to a question from Rep. Alexandria Ocasio-Cortez, D-N.Y., about the challenges of serving Puerto Rico, Falero said JetStream is proud to serve the community; however, she said field of membership restrictions limit the credit union's ability to serve more on the island.
Subcommittee on Consumer Protection and Financial Institutions Chairman Gregory Meeks, D-N.Y., asked Falero what advantages the low-income and CDFI designations provide JetStream. In addition to allowing the credit union to better serve the underserved, Falero highlighted how grants received through the CDFI fund have allowed JetStream to provide loans to Puerto Ricans to help them recover after natural disasters.
Falero also highlighted in her testimony the products JetStream offers to meet the needs of its diverse membership, including a second chance checking program, no credit check loans, and a resettlement loan program for those moving from Puerto Rico to the mainland.
On CECL, Subcommittee Ranking Member Blaine Luetkemeyer, R-Mo., asked Falero how the CECL standard would restrict lending to low-income and minority communities and noted NAFCU's work with him regarding the impact of CECL on credit unions.
"The effect of CECL on all credit unions, not only our credit union, would be a tremendous regulatory burden and additional compliance cost, so we would be spending more money dealing with that and giving us less opportunity to help our members that actually need us," Falero said. In a follow up, Luetkemeyer warned that credit unions could have to raise rates and fees to makeup the estimated $14 billion to $15 billion loss in capital due to CECL.
In addition, Falero responded to questions related to mortgage lending and de novo credit unions. She also touted credit unions' ability to survive in times of financial crisis because of "the way we do our loans, we are very conservative, we are highly regulated, and our mission in life is to deal with the underserved. That's what we do."
Related Resources
---
Get daily updates.
Subscribe to NAFCU today.