January 27, 2022
Fannie Mae calls for new FEMA flood risk disclosure standard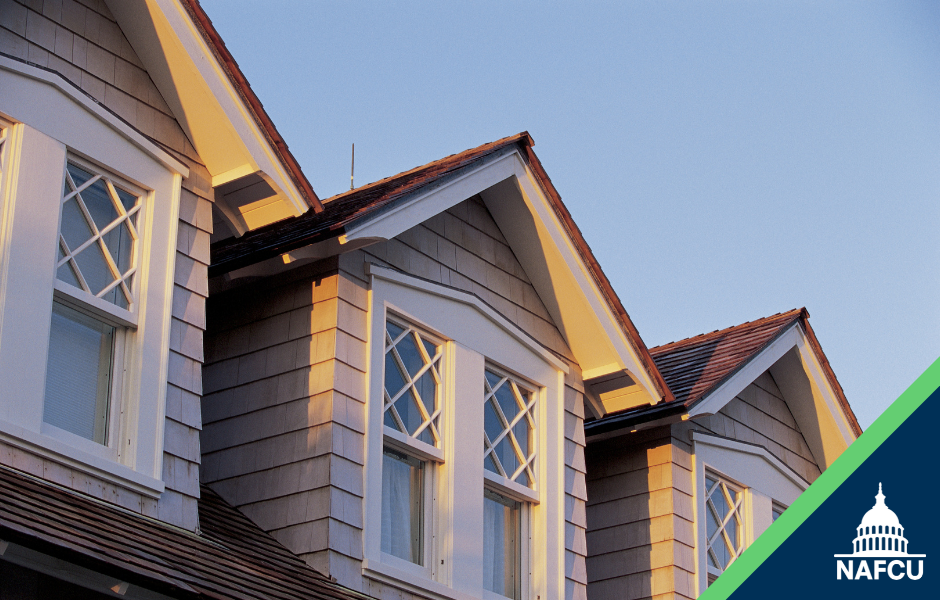 Fannie Mae wrote to the Federal Emergency Management Agency (FEMA) earlier this month to urge the agency to set federal standards for how home sellers disclose flood risks to potential buyers. Fannie Mae noted the federal standards would shine a light on potential damages homeowners would face from climate change, which has contributed to rising sea levels, stronger storm surges, and heavier rainfalls that increase flooding.
The government-sponsored enterprises (GSE) wrote to the agency in response to FEMA's request for information on the National Flood Insurance Program's floodplain management standards for land management and use.
NAFCU has previously identified a need for additional clarity regarding private flood insurance and has offered recommendations to the Federal Housing Finance Agency (FHFA) in response to the agency's request for information (RFI) on climate change and natural disaster risk to the housing finance system and the government-sponsored enterprises (GSEs).
In addition, the NCUA continues to monitor climate change risk and has identified this focus in both its 2022-2023 budget and its 2022-2026 Strategic Plan.
NAFCU will continue to work with federal agencies to ensure credit unions' concerns related to flood insurance are addressed.
Related Resources
Add to Calendar 2023-11-30 09:00:00 2023-11-30 09:00:00 Safeguarding Credit Unions with Threat Intelligence Listen On: Key Takeaways: [1:01] What is threat intelligence, and why is it important to CUs? [2:14] What are threat intelligence feeds, and what role do they play in strengthening CUs? [4:41] Leveraging threat feeds and integrating intelligence into tools is crucial. [6:35] Learn what threat CUs should be most concerned about. [7:39] Phishing is ever-evolving, and user awareness is critical. [10:43] Learn how Defense Storm uses feeds to protect its customers. [13:28] Threat intelligence is not as complicated as some think; initiation can be easy through Slack, discussions, and a reporting culture. Web NAFCU digital@nafcu.org America/New_York public
preferred partner
DefenseStorm
Podcast
Consumer Lending
Blog Post
Add to Calendar 2023-11-28 09:00:00 2023-11-28 09:00:00 Growing Creatively & Innovatively in 2024 Listen On: Key Takeaways: [0:58] What can credit unions do to best prepare themselves for 2024? [2:12] Although he sees a glimmer of hope, Jack points out that the liquidity crisis and slow prepayment speeds hamper rapid recovery. [5:22] We discuss how credit unions seek low loan growth through member-centric strategies such as second mortgages and home improvement lending. [7:34] Credit unions are leveraging advancing technology for member-focused engagement. [9:31] How will technology continue to evolve and affect credit unions? [11:43] What role does AI play in innovative growth? [14:14] Credit unions adopt technology for efficiency, enabling staff to focus on personalized member interactions, especially with younger generations. [17:14] Closing thoughts, emphasizing competition against banks and fintech for younger generations. Web NAFCU digital@nafcu.org America/New_York public
Strategy & Growth, Consumer Lending
preferred partner
Allied Solutions
Podcast
---
Get daily updates.
Subscribe to NAFCU today.