August 14, 2018
FBI warns FIs of fraudulent ATM withdrawals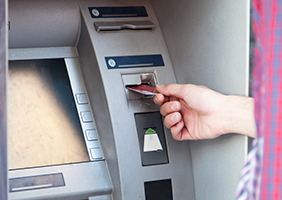 The FBI is warning financial institutions of a worldwide ATM cash-out scheme expected to happen in the coming days. The agency issued a confidential alert to banks Friday; authorities say cybercriminals plan to use cloned cards to withdraw millions of dollars from ATMs around the world in just a few hours.
According to a report from Krebs on Security, the FBI said the scheme is "likely associated with an unknown card issuer breach and commonly referred to as an 'unlimited operation.'" An unlimited operation uses malware to compromise a financial institution or payment card processor and access consumers' card information and bank networks.
The FBI said small and mid-sized financial institutions are often targeted. The cybercriminals will alter fraud controls at the financial institution and accounts to ensure they can retrieve large amounts of cash from the ATM.
Read the article from Krebs here, which also includes tips from the FBI to guard against the scheme.
NAFCU remains engaged with regulators and lawmakers to establish a strong national data security standard and ensure all entities that collect and store consumers' financial information are held accountable. The association has also shared with Congress principles credit unions would like to see addressed in any comprehensive cyber and data security legislation.
Related Resources
---
Get daily updates.
Subscribe to NAFCU today.