March 20, 2020
FDIC approves applications for 2 industrial loan companies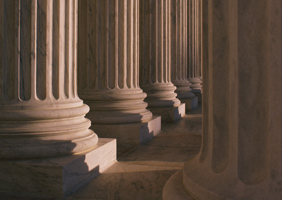 The FDIC this week approved two deposit insurance applications for two new industrial loan companies (ILCs): Square, Inc. and Nelnet, Inc. NAFCU has argued against the continued chartering of ILCs due to lack of Federal Reserve oversight.
NAFCU's concerns are that an entity that controls an ILC that is not a bank holding company under the Bank Holding Company Act (BHCA) does not need to register as a bank holding company with the Federal Reserve and avoids regulation as such. In most situations, an ILC will not be a BHCA bank if, among other things, the institution does not accept demand deposits.
Neither Square nor Nelnet are BHCA banks.
NAFCU's fintech white paper contains a section on ILCs, which outlines the association's concerns and opposition to new ILC charters, which frustrate a core principle of prudential regulation: that a bank's parent company should serve as a transparent source of strength rather than an opaque source of risk.
NAFCU continues to advocate for a level playing field between tech companies entering the financial services market and traditional financial institutions.
Related Resources
Consumer Lending BSA Operations
Blog Post
Management, Relationships
preferred partner
LendKey
Blog Post
---
Get daily updates.
Subscribe to NAFCU today.