April 27, 2020
Fed heeds NAFCU's call to eliminate Reg D transaction limit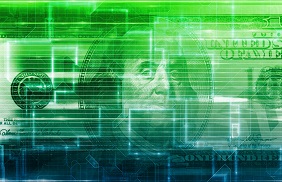 The Federal Reserve Friday issued an interim final rule to amend Regulation D and remove the six-per-month transaction limit on transferring between savings and checking accounts. NAFCU has long recommended that it be eliminated.
"NAFCU has long advocated for the Federal Reserve to lift its six-per-month transaction limit on consumers' savings accounts," said NAFCU President and CEO Dan Berger. "As the coronavirus pandemic exacerbates longstanding concerns with the transaction limit, it is important consumers have the flexibility they need to freely transfer essential funds between their accounts to cover everyday expenses and manage their personal finances. NAFCU appreciates the Fed's decision to amend the rule and keeping it permanently in place would give consumers greater control over their finances."
The Fed's announcement indicates the interim final rule "allows depository institutions immediately to suspend enforcement of the six transfer limit and to allow their customers to make an unlimited number of convenient transfers and withdrawals from their savings deposits at a time when financial events associated with the coronavirus pandemic have made such access more urgent."
The interim final rule addresses several questions on what these changes mean for depository institutions. The changes to limits were applicable April 23, 2020, and the amendments to the regulation will become effective once published in the Federal Register. There is also a 60-day comment period.
Amid the coronavirus, NAFCU President and CEO Dan Berger asked the Fed to remove the Regulation D transaction limit. The Fed's announcement last month to eliminate reserve requirements provided credit unions with some relief from the Regulation D restrictions, but did not eliminate the limit.
Related Resources
---
Get daily updates.
Subscribe to NAFCU today.