May 06, 2021
Fed proposes guidelines for account, payment service access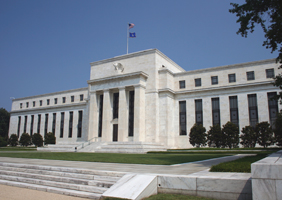 The Federal Reserve Wednesday issued a request for comment on a set of proposed guidelines the central bank will use when evaluating requests for accounts and payment services at Federal Reserve Banks. NAFCU has raised concerns about Fed access for fintech companies as they could pose risks to the financial system.
The proposal would formalize transparent and uniform principles for Reserve Banks to follow when they process applications for account or service access, rather than having each individual Reserve Bank use discretionary guidelines, though many of the risk factors and financial stability considerations are already embodied in separate Fed guidance. These principles would also apply in the course of ongoing monitoring of the financial institutions.
The six principles stipulate that provision of an account and services to an institution:
must be for an institution eligible under the Federal Reserve Act or other federal statute to maintain an account at a Reserve Bank and receive Federal Reserve services and should have a well-founded, clear, transparent, and enforceable legal basis for its operations;
should not present or create undue credit, operational, settlement, or cyber or other risks to the Reserve Bank;
should not present or create undue credit, liquidity, operational, settlement, cyber or other risks to the overall payment system;
should not create undue risk to the stability of the U.S. financial system;
should not create undue risk to the overall economy by facilitating activities such as money laundering, terrorism financing, fraud, cybercrimes, or other illicit activity; and
should not adversely affect the Fed's ability to implement monetary policy.
The Fed also acknowledges in the proposal that "Reserve Bank assessments of access requests from non-federally insured institutions may require more extensive due diligence."
Comments on the proposed guidelines are due 60 days after publication in the Federal Register. NAFCU will continue to review the proposal and provide feedback.
Related Resources
Accounts Operations
Blog Post
---
Get daily updates.
Subscribe to NAFCU today.