October 04, 2022
Fed rate policy poised to become more contentious by mid-2023 says NAFCU Chief Economist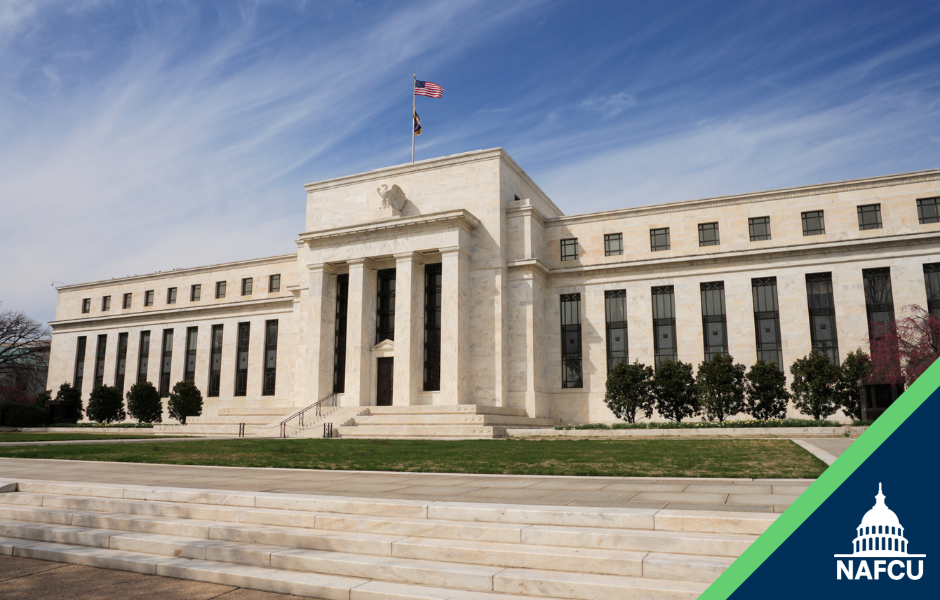 Last week, Federal Reserve Vice Chair Lael Brainard spoke at a Fed-organized research conference at the Federal Reserve Bank of New York. In the speech, Vice Chair Brainard suggested she wants to slow down rate hikes and find a rate that will gradually bring inflation back to the Fed's target of two percent.
In her speech, Brainard noted that "it will take time for the full effect of tighter financial conditions to work through different sectors and to bring down inflation," alluding to a potential slowdown of rate hikes to allow the Fed's previous tightening to take effect first. She also remarked that the Fed recognizes the risks may become more two-sided, signaling the Fed's outlook on potential rate cuts as the economy weakens in the future.
Brainard concluded by saying that the Fed will continue to proceed in a deliberate and data-dependent manner to "learn how economic activity and inflation are adjusting to the cumulative tightening" and will adjust the rate that needs to be maintained to bring inflation back to two percent.
"Vice Chair Brainard's comments provide a glimpse at how the doves are likely to begin to push back on the FOMC's aggressively hawkish stance," said NAFCU Vice President of Research and Chief Economist Curt Long. "Noting that risks will soon become two-sided suggests that rate cuts could be on the table by mid-2023 if inflation and employment levels recede next year as the FOMC is projecting."
NAFCU will continue to update credit unions on actions from the Federal Reserve with NAFCU Today. 
Related Resources
Add to Calendar 2023-11-30 09:00:00 2023-11-30 09:00:00 Safeguarding Credit Unions with Threat Intelligence Listen On: Key Takeaways: [1:01] What is threat intelligence, and why is it important to CUs? [2:14] What are threat intelligence feeds, and what role do they play in strengthening CUs? [4:41] Leveraging threat feeds and integrating intelligence into tools is crucial. [6:35] Learn what threat CUs should be most concerned about. [7:39] Phishing is ever-evolving, and user awareness is critical. [10:43] Learn how Defense Storm uses feeds to protect its customers. [13:28] Threat intelligence is not as complicated as some think; initiation can be easy through Slack, discussions, and a reporting culture. Web NAFCU digital@nafcu.org America/New_York public
preferred partner
DefenseStorm
Podcast
Consumer Lending
Blog Post
Add to Calendar 2023-11-28 09:00:00 2023-11-28 09:00:00 Growing Creatively & Innovatively in 2024 Listen On: Key Takeaways: [0:58] What can credit unions do to best prepare themselves for 2024? [2:12] Although he sees a glimmer of hope, Jack points out that the liquidity crisis and slow prepayment speeds hamper rapid recovery. [5:22] We discuss how credit unions seek low loan growth through member-centric strategies such as second mortgages and home improvement lending. [7:34] Credit unions are leveraging advancing technology for member-focused engagement. [9:31] How will technology continue to evolve and affect credit unions? [11:43] What role does AI play in innovative growth? [14:14] Credit unions adopt technology for efficiency, enabling staff to focus on personalized member interactions, especially with younger generations. [17:14] Closing thoughts, emphasizing competition against banks and fintech for younger generations. Web NAFCU digital@nafcu.org America/New_York public
Strategy & Growth, Consumer Lending
preferred partner
Allied Solutions
Podcast
---
Get daily updates.
Subscribe to NAFCU today.