June 05, 2018
Fed reps to update NAFCU committee on payments improvements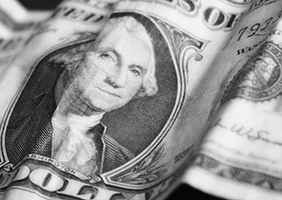 NAFCU's Cybersecurity and Payments Committee will hold its second-quarter meeting today to discuss ongoing efforts at the Federal Reserve to strengthen payments systems. NAFCU – through letters to and meetings with the Fed – has reiterated that the Fed should serve an "operational role" in the process of improving real-time payments.
Federal Reserve Bank of Chicago Vice President of Secure Payments Ed O'Neill and Federal Reserve System Senior Vice President of Industry Relations Connie Theien will provide updates on secure and faster payments during today's meeting.
O'Neill will provide NAFCU committee members with an overview of the payment security landscape and the Fed's Secure Payments Task Force. He will also detail results from the Fed's payment fraud study, how the Fed will use those findings for improvement efforts and how credit unions can engage in the Fed's efforts.
Theien will go over next steps for the Fed's Payments Improvement Initiative following the conclusion of the Faster Payments Task Force with the committee. She will also explain the proposed U.S. Faster Payments Council, which would coordinate the remaining implementation work identified by the Fed's payment task forces – both on which NAFCU served – and is designed to be a non-profit forum for industry collaboration. Comments on the council proposal are due June 22; those wanting to submit comments can do so here.
NAFCU has available a new whitepaper created by the association's regulatory compliance team – free for download now – explaining how the demand for faster and more convenient payments is impacting credit unions' regulatory and contractual responsibilities. The association also has encouraged the Fed to leave the development of rules and standards for real-time payments to private-sector organizations.
The committee will meet again Sept. 4.