August 01, 2023
Fed survey: Banks report tightened lending standards in Q2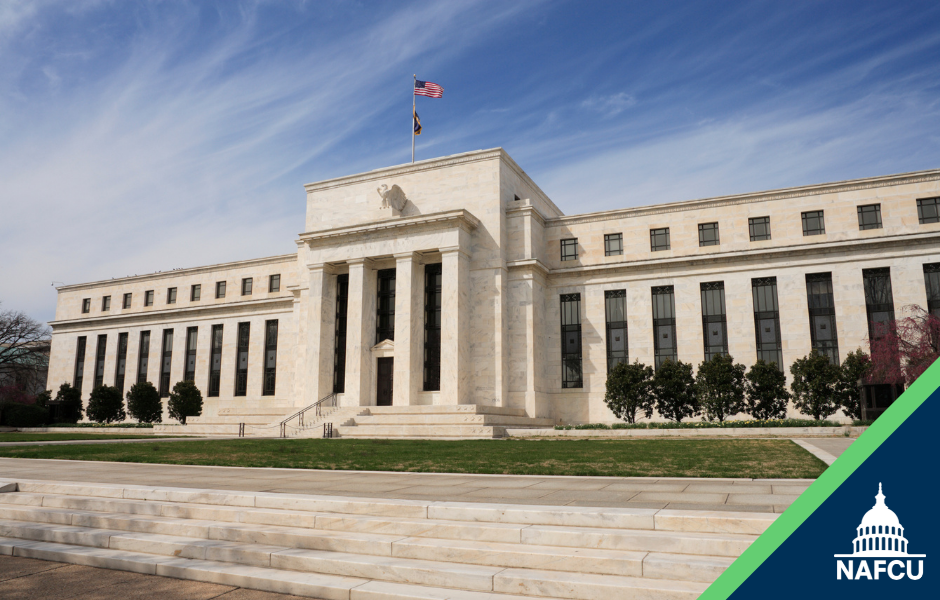 The Federal Reserve's July senior loan officer opinion survey (SLOOS) on bank lending practices examined changes in the standards and terms on demand for bank loans to businesses and households generally corresponding to the second quarter of 2023. According to the survey, banks reported tightened lending standards across categories. 
A few key findings from the survey: 
survey respondents reported, on balance, tighter standards and weaker demand for commercial and industrial (C&I) loans to firms of all sizes over the second quarter, as well as tighter standards and weaker demand for all commercial real estate (CRE) loan categories;
banks reported that lending standards tightened across all categories of residential real estate (RRE) loans – especially for RRE loans other than government-sponsored enterprise (GSE)-eligible and government loans – and demand weakened for all RRE loan categories;
banks reported tighter standards and weaker demand for home equity lines of credit (HELOCs);
standards tightened for all consumer loan categories: demand weakened for auto and other consumer loans, while it remained nearly unchanged for credit card loans;
the survey also included two sets of special questions, including one about the current level of lending standards relative to the midpoint of the range over which banks' standards have varied since 2005, to which

banks reported, on balance, levels of standards are currently on the tighter end of the range for all loan categories. Compared with the July 2022 survey, banks reported tighter levels of standards in every loan category; and
in response to the second set of special questions about banks' expectations for changes in lending standards over the second half of 2023 and reasons for these changes, banks reported expecting to further tighten standards on all loan categories. Banks most frequently cited a less favorable or more uncertain economic outlook and expected deterioration in collateral values and the credit quality of loans as reasons for expecting to tighten lending standards further over the remainder of 2023.
Responses were received from 66 domestic banks and 19 U.S. branches and agencies of foreign banks. The survey was received June 15, with responses due June 30. 
Access the full survey from the Fed. See NAFCU's recent economic analysis reports. 
Related Resources
Add to Calendar 2023-11-30 09:00:00 2023-11-30 09:00:00 Safeguarding Credit Unions with Threat Intelligence Listen On: Key Takeaways: [1:01] What is threat intelligence, and why is it important to CUs? [2:14] What are threat intelligence feeds, and what role do they play in strengthening CUs? [4:41] Leveraging threat feeds and integrating intelligence into tools is crucial. [6:35] Learn what threat CUs should be most concerned about. [7:39] Phishing is ever-evolving, and user awareness is critical. [10:43] Learn how Defense Storm uses feeds to protect its customers. [13:28] Threat intelligence is not as complicated as some think; initiation can be easy through Slack, discussions, and a reporting culture. Web NAFCU digital@nafcu.org America/New_York public
preferred partner
DefenseStorm
Podcast
Consumer Lending
Blog Post
Add to Calendar 2023-11-28 09:00:00 2023-11-28 09:00:00 Growing Creatively & Innovatively in 2024 Listen On: Key Takeaways: [0:58] What can credit unions do to best prepare themselves for 2024? [2:12] Although he sees a glimmer of hope, Jack points out that the liquidity crisis and slow prepayment speeds hamper rapid recovery. [5:22] We discuss how credit unions seek low loan growth through member-centric strategies such as second mortgages and home improvement lending. [7:34] Credit unions are leveraging advancing technology for member-focused engagement. [9:31] How will technology continue to evolve and affect credit unions? [11:43] What role does AI play in innovative growth? [14:14] Credit unions adopt technology for efficiency, enabling staff to focus on personalized member interactions, especially with younger generations. [17:14] Closing thoughts, emphasizing competition against banks and fintech for younger generations. Web NAFCU digital@nafcu.org America/New_York public
Strategy & Growth, Consumer Lending
preferred partner
Allied Solutions
Podcast
---
Get daily updates.
Subscribe to NAFCU today.