February 06, 2018
Fed survey finds payments fraud remains issue for FIs
A
survey of 283 financial institutions
– including credit unions – revealed that payments fraud losses remain a big issue for the majority (75 percent) of respondents. This survey, conducted by the Federal Reserve Bank of Minneapolis, also worked to identify ways to reduce this kind of fraud.
The survey found that financial institutions' losses on debit and credit cards were typical, with 96 percent of debit card issuers and 77 percent of credit card issuers reporting them in 2016. Furthermore, now more than 80 percent of financial institutions are issuing chip cards to consumers in an attempt to combat fraud for in-person point-of-sale transactions.
Of the credit union respondents to the survey, 64 percent were less than $50 million in assets, 22 percent ranged from $50 to $200 million in assets, 13 percent were $200 million to $1 billion in assets and 2 percent were more than $1 billion in assets.
Of note from the survey, a greater portion of smaller financial institutions (those with less than $50 million in assets), reported no payment fraud attempts (38 percent) and no fraud losses (45 percent). Comparatively, more than 80 percent of financial institutions in all other asset-size segments reported that they experienced payment fraud attempts and losses.
As far as fraud prevention, the survey found that a centralized approach, where it is managing by one area within the financial institution, is used by 58 percent of respondents; 12 percent use a decentralized approach; and 30 percent have a mixed approach. For those financial institutions with more than $1 billion in assets, 33 percent manage fraud through a centralized approach, 17 percent through a decentralized approach and 50 percent with a mixed approach.
When analyzing ways to reduce fraud, the survey found that customer diligence – reviewing transaction activity and statements and reporting any suspicious activity to their financial institutions – was effective for all payments types: cards, checks, and automated clearinghouse and wire transfers.
At 3 p.m. Eastern Feb. 15, the Federal Reserve Bank of Minneapolis will hold a free webinar reviewing these results. To register, please send an email to
mpls.psog.events@mpls.frb.org
by Feb. 8.
This survey was conducted during July and August last year and had about a 5.8 percent response rate from financial institutions.
Related Resources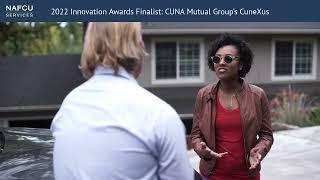 preferred partner
CUNA Mutual Group
Video
Add to Calendar 2022-08-18 14:00:00 2022-08-18 14:00:00 Credit Union Testimonial: How BCU is Accelerating Transformation & Expanding Financial Wellness with AI About the Webinar The global economic landscape is undergoing some major changes. High inflation, rising interest rates and uncertainties surrounding economic recession have caused some credit unions to scale back on digital transformation initiatives. This is a key time, however, for credit unions to seek new areas of opportunity to achieve their desired return targets while limiting losses. AI and machine learning models offer a more targeted approach for assessing member creditworthiness than traditional methods.  Discover how your credit union can tap into personal lending opportunities and expand credit access to more borrowers quickly, with minimal upfront costs. In this webinar, Dave Brydun, SVP/Chief Lending Officer, will share how BCU grew its personal loan portfolio while limiting losses and gaining new members. This webinar will cover: How BCU originates loans digitally to acquire more borrowers, without disrupting its branch network or processes.   How BCU expanded its footprint nationally while providing an optimized digital experience Discover how credit unions can use sophisticated machine learning models to more accurately identify risk and approve more applicants than traditional, credit score-based lending models. Watch the Webinar On-Demand Web NAFCU digital@nafcu.org America/New_York public
preferred partner
Upstart
Webinar
Examination & Enforcement
Blog Post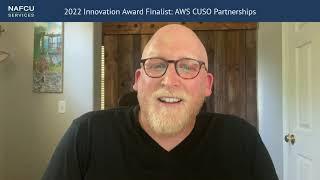 preferred partner
Amazon Web Services
Video
---
Get daily updates.
Subscribe to NAFCU today.