September 16, 2021
FHFA Acting Director Thompson discusses PSPA amendment suspension at Caucus; FHFA issues new capital requirements rule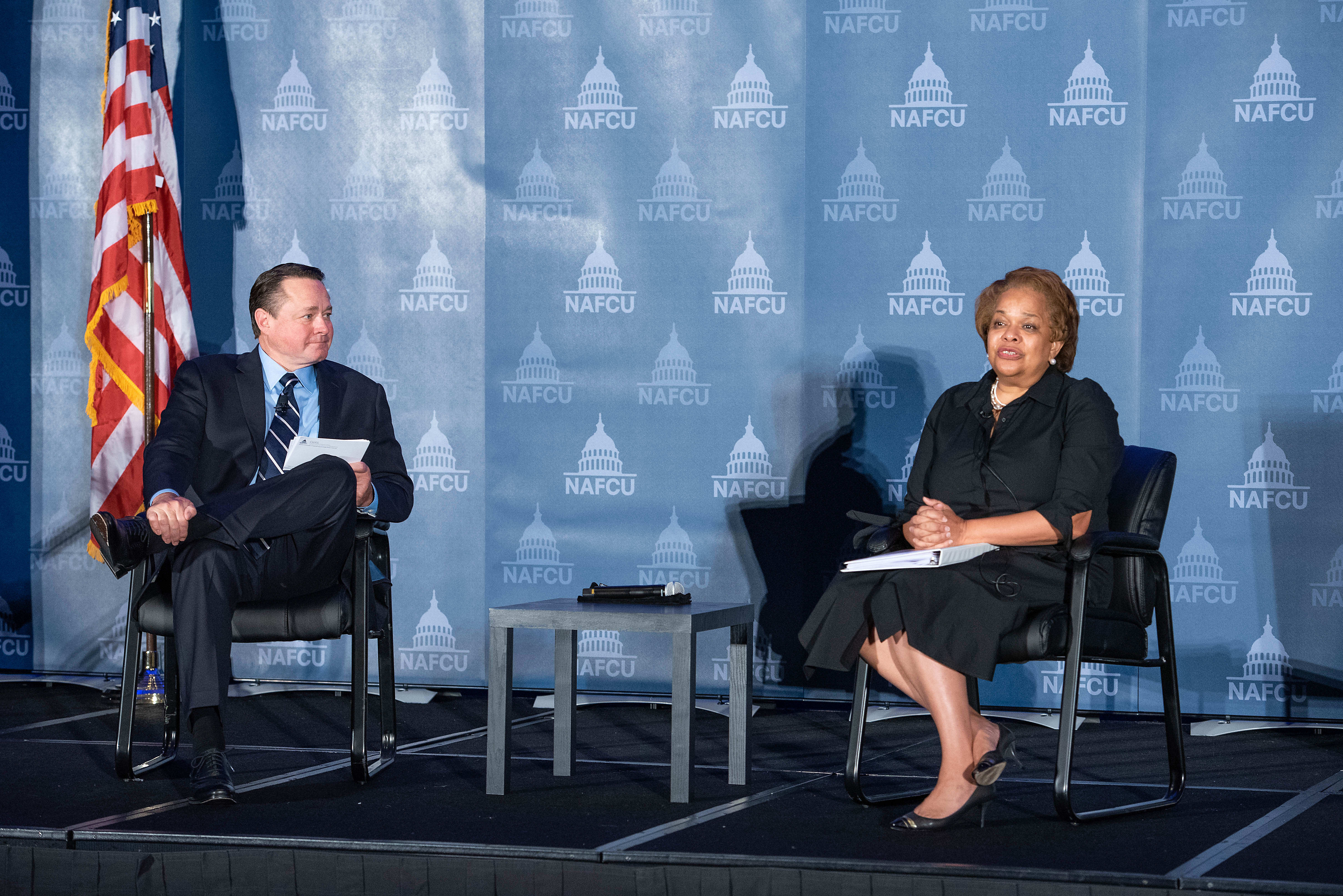 Federal Housing Finance Agency (FHFA) Acting Director Sandra Thompson Wednesday joined NAFCU President and CEO during NAFCU's Congressional Caucus for a discussion about the agency's housing reform priorities. During the discussion, Thompson addressed the FHFA's recent announcement of the suspension of certain amendments to the Preferred Stock Purchase Agreements (PSPAs), including the limits on the cash window, multi-family lending, loans with higher risk characteristics, and second home and investment properties.
"FHFA and Treasury came to agreements to suspend the business requirements," said Thompson. "We will continue to work with Treasury on further refinements on those business adjustments.
"We have a policy agenda to move forward with affordable housing, to make sure that everyone, whether they are a borrower or renter, have safe, affordable, and decent housing, and we want to make sure this policy agenda is not impacted in any way," added Thompson.
Reflecting on her time as Director of Supervision for the Federal Deposit Insurance Corporation during the most recent baking crisis, she explained how she saw first-hand that "irresponsible lending was a lose-lose for everyone."
"Making sure that borrowers have sustainable homes, and that they are in loans they can afford and loans they can understand is really important to us," explained Thompson.
"Very important for all stakeholders and the overall economy," agreed Berger.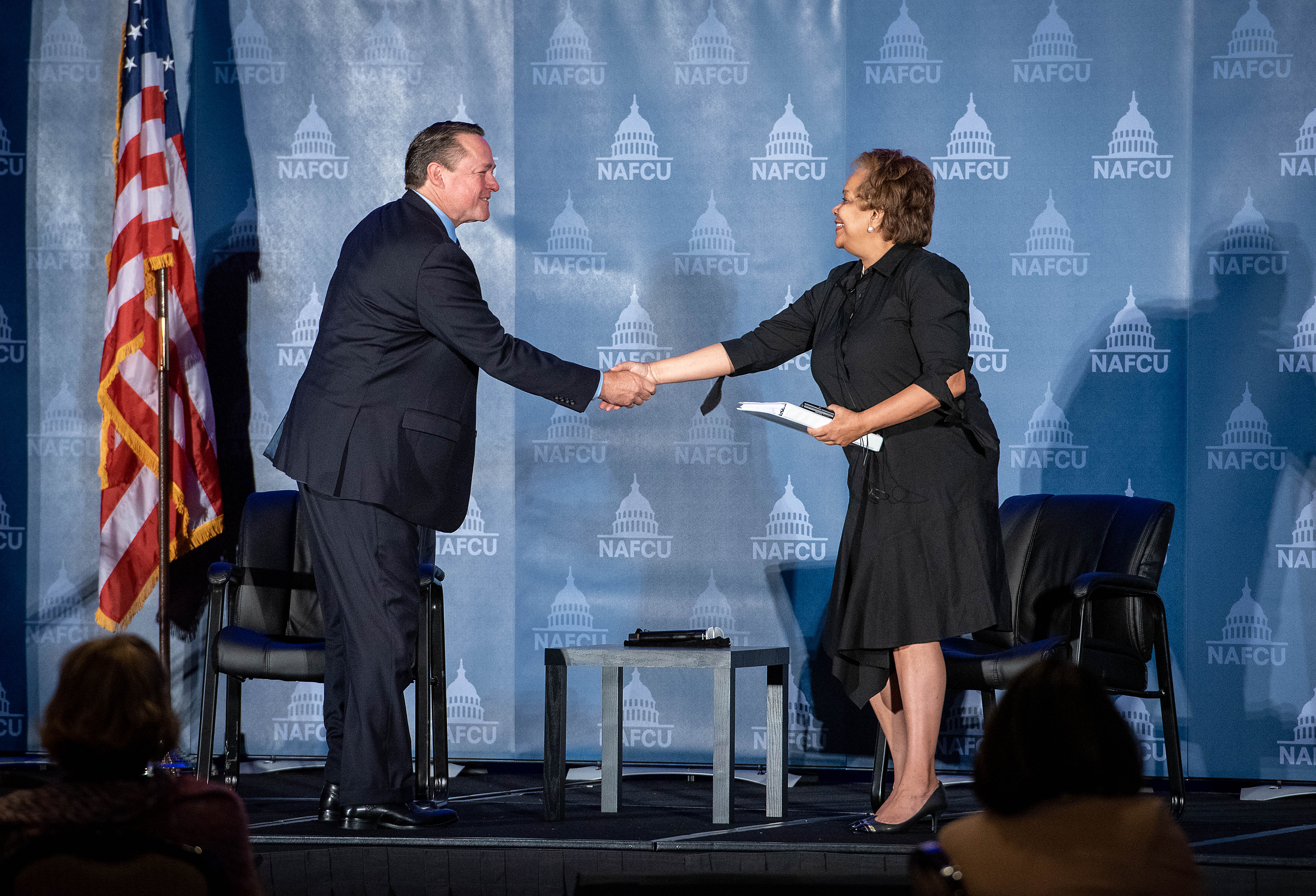 Following a question from Berger on what the FHFA is doing to modernize the appraisal process, Thompson touched on the lack of standardization in the appraisal process. She remarked that the FHFA was thoughtful when handling appraisals amid the coronavirus pandemic and ongoing uncertainty by coming up with creative, virtual appraisal options.
"There were a lot of different types of alternatives that we used to engage and get the information and data," added Thompson. "We're looking at the pros and cons and benefits, and probably will be making some decisions [on this topic] towards the end of the year or early next year."
On the topic of capital standards for Fannie Mae and Freddie Mac - the government-sponsored enterprises (GSEs) - Thompson expanded on the credit risk transfer (CRT) program, first started in 2013.
"The credit risk transfer program provides a way for the enterprises to not have to absorb the credit loss," said Thompson. "They transfer the credit risk to private investors and not to taxpayers.
"That's a really big and important component for me," she added.
Following Thompson's remarks at Caucus, the FHFA announced it is seeking comment on a notice of proposed rulemaking that would amend the Enterprise Regulatory Capital Framework (ERCF) for Fannie Mae and Freddie Mac.
The proposed amendments would refine the prescribed leverage buffer amount (PLBA) and the capital treatment of CRT to "better reflect the risks inherent in the GSEs business models and to encourage the distribution of credit risk from the GSEs to private investors."
Continuing CRTs is one of NAFCU's housing finance reform principles and ahead of the FHFA's finalization of its re-proposed rule to establish capital requirements for the GSEs last year, the association wrote to the agency to call for a realistic capital framework. The association will review the proposal, solicit feedback from members, and continue to update credit unions on this topic via NAFCU Today.
Dozens of lawmakers, administration officials, and regulators attended this year's NAFCU Congressional Caucus; find coverage in NAFCU Today and on Twitter with #NAFCUCaucus. 
Related Resources
Examination & Enforcement
Blog Post
---
Get daily updates.
Subscribe to NAFCU today.