January 14, 2019
Financial regulators encourage shutdown assistance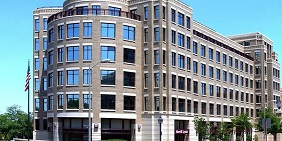 Financial industry regulators, including the NCUA, are encouraging institutions they supervise to find ways to help borrowers that are affected by the ongoing partial government shutdown. Credit unions are already offering products and services to support members whose pay might be impacted by the shutdown.
The regulators noted that individuals may have a hard time making payments on mortgages, student loans, car loans, business loans and credit cards.
"As they have in prior shutdowns, the agencies encourage financial institutions to consider prudent efforts to modify terms on existing loans or extend new credit to help affected borrowers," the regulators said. "Prudent workout arrangements that are consistent with safe-and-sound lending practices are generally in the long-term best interest of the financial institution, the borrower, and the economy. Such efforts should not be subject to examiner criticism."
Immediately after the shutdown began, scores of credit unions began offering members that have been furloughed or affected by the shutdown access to various programs and services. Some of the services include one-time loans to those whose pay will be disrupted, line-of-credit limit increases, deferred payments on existing loans, and short-term, reduced rate loans to help meet expenses during the shutdown, to name a few.
The regulators, which include the NCUA, Bureau of Consumer Financial Protection, Federal Reserve, Conference of State Bank Supervisors, Federal Deposit Insurance Corporation and Office of the Comptroller of the Currency, also encouraged consumers to reach out to their financial institution to see what kind of assistance may be available.
Related Resources
Add to Calendar 2019-06-25 14:00:00 2019-06-25 14:00:00 The Millennial SmartPath™: A Powerful Tool to Help Millennials with Retirement Savings Watch the Webinar On-Demand About the Webinar As the first true "post-pension" generation, millennials must save enough for retirement largely on their own. This can be challenging for a generation saddled with record levels of student loans, but millennials are rising to the challenge. In fact, despite the stereotypes, some studies show that millennial money habits are just as good—or better—than those of other generations. Join us as we provide tips, advice, and a better understanding of best strategies for millennials—including harnessing the power of compounding, finding extra dollars to save, saving for college and retirement, managing debt, and asset allocation guidance. Web NAFCU digital@nafcu.org America/New_York public
webinar
preferred partner
Pentegra Retirement Services
---
Get daily updates.
Subscribe to NAFCU today.