June 25, 2019
FIs, fintech need level playing field, says NAFCU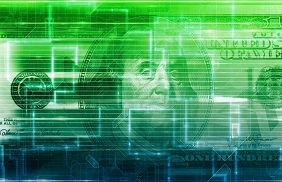 NAFCU's Brad Thaler, ahead of the House Financial Services Task Force on Financial Technology hearing today on fintech regulation, reiterated the association's concerns that, despite its opportunities, fintech "can also present new threats and challenges as entities emerge in an environment that can be unregulated or underregulated."
"As such, NAFCU believes that Congress and regulators must ensure that when fintechs compete with regulated financial institutions, they must do so on a level playing field where smart regulations and consumer protections apply to all actors in that space," wrote Thaler, NAFCU's vice president of legislative affairs.
Thaler noted that many credit unions work with fintech companies to provide better member service as technological capabilities for financial services are now expected by consumers. "However, credit unions are concerned when unregulated fintech companies exploit supervisory gaps to obtain a competitive advantage in the marketplace," he said.
In addition to supervisory gaps, there are data security concerns as fintechs might not be subject to the same cybersecurity examinations as credit unions are under the Gramm-Leach-Bliley Act. NAFCU remains a leader in calling for a national data security standard to ensure all entities that handle consumer financial data are held accountable.
The committee last month created two task forces: one on fintech and one on artificial intelligence (AI). Today's hearing, set to begin at 2 p.m. Eastern, is the fintech task force's first; another hearing is scheduled for next month on the use of alternative data in credit scoring. The AI task force is holding a hearing tomorrow.
Related Resources
---
Get daily updates.
Subscribe to NAFCU today.