February 21, 2019
FOM appeal hearing set for April 16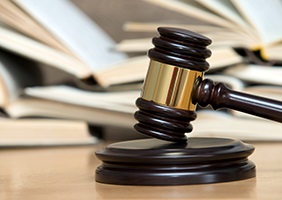 Oral arguments have been set for April 16 in the appeal of the lower-court decision in a lawsuit challenging the NCUA's field of membership (FOM) rule. NAFCU maintains that FOM reforms are well within the NCUA's legal authority.
The arguments, held by the U.S. Court of Appeals for the D.C. Circuit, are set to begin at 9:30 a.m. Eastern April 16. NAFCU will attend the hearing.
In March 2018, the U.S. District Court for the District of Columbia upheld two challenged portions of NCUA's FOM rule and struck down two provisions in a lawsuit filed against the agency by the American Bankers Association (ABA). The NCUA appealed the decision in May and ABA cross-appealed in June. More information on the issues the NCUA and ABA plan to address during the appeal can be found here.
After the NCUA's brief was submitted, NAFCU, CUNA and CUNA Mutual Group jointly filed an amicus brief in support of the agency's appeal, arguing that "this lawsuit is a clear and transparent attempt by bank lobbyists to hamstring credit unions' ability to help more American consumers."
NAFCU continues to defend credit unions against bankers' attacks related to field of membership concerns and urged the NCUA to continue efforts to modernize FOM rules in its letter on 2019 priorities.
In the ABA lawsuit, the provisions declared to exceed the NCUA's statutory authority include those that automatically qualify a combined statistical area (CSA) with fewer than 2.5 million people to be a local community and the increase to 1 million people the population limit for rural districts. The court's decision led to 43 credit unions reverting their new FOM charters.
Related Resources
---
Get daily updates.
Subscribe to NAFCU today.