January 15, 2020
Get more insights into TCPA landscape in Compliance Network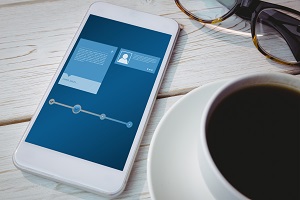 Following the announcement that the U.S. Supreme Court will review the constitutionality of a provision of the Telephone Consumer Protection Act (TCPA) that provides an exception for government-backed debt collection efforts, NAFCU's Mahlet Makonnen offers insights into the current legal environment for member credit unions on the Compliance, Risk & BSA Network.
Under the exception, calls intended to collect a debt owed to or guaranteed by the U.S. are exempt from the TCPA. The Fourth and Ninth Circuit Courts of Appeals have found the exception unconstitutional. NAFCU has repeatedly asked for clarity from the Federal Communications Commission (FCC) on TCPA exemptions, and it remains unclear whether the government-backed debt exemption includes Fannie Mae and Freddie Mac loans.
In a new NAFCU Insights post on the network, Makonnen, NAFCU's regulatory affairs counsel, explains the lawsuit's implications and reviews other recent court decisions – related to injuries under the law and the definition of an autodialer. She also details NAFCU's concerns about the recently-enacted TRACED Act, which, among other things, requires voice services providers to authenticate and block illegal robocalls.
NAFCU has actively worked with the FCC on efforts to modernize the TCPA for several years, and will continue its advocacy to ensure credit unions can contact their members regarding important, time-sensitive information, without fear of frivolous litigation. Last week, in a letter following up on a meeting with FCC Commissioner Michael O' Rielly, the association reiterated its call for guidance and relief under the TCPA and shared concerns from member credit unions.
Credit unions that believe they are experiencing call blocking as a result of the implementation of STIR/SHAKEN – the call authentication framework – are encouraged to contact Makonnen to better inform feedback to the FCC on call blocking efforts.
Related Resources
---
Get daily updates.
Subscribe to NAFCU today.