October 01, 2021
Harper details NCUA priorities during nomination hearing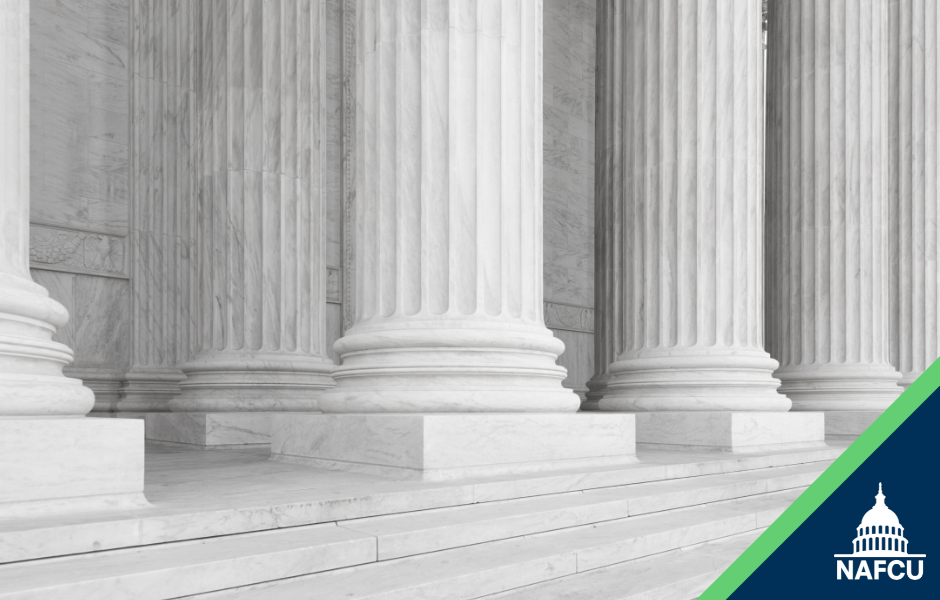 The Senate Banking Committee yesterday met to discuss the nomination of Chairman Todd Harper to the NCUA Board. Committee members reviewed Harper's priorities regarding climate change regulation, cybersecurity, and more.
Committee members asked Harper for his input on the proposed IRS reporting requirements currently pending in Congress as part of the Build Back Better Act. On this topic, Chairman Harper agreed that there is an administrative cost associated with the proposal; however, he explained he has not seen the proposal in its entirety.
When asked by Chairman Sherrod Brown, D-Ohio, about the ways the NCUA has strengthened consumer protection to ensure credit union members have access to affordable products, Harper explained one of his priorities for the NCUA moving forward is the formation of a dedicated consumer protection exam for institutions above $1 billion in assets.
In addition, Harper was asked about the NCUA's implementation of the Corporate Transparency Act of 2019. Harper explained NCUA staff is meeting on weekly basis to develop draft materials and they are working on implementing the law as quickly as possible.
Ahead of the hearing, NAFCU Vice President of Legislative Affairs Brad Thaler shared the association's priorities for the NCUA on several industry hot topics, including:
opposition to new premiums or major changes to the National Credit Union Share Insurance Fund (NCUSIF);

support for new investment authorities for credit unions;

opposition to granting NCUA third-party vendor authority;

support for credit unions adding underserved areas to their field of membership;

modernization of the governance process for credit unions to allow for the adoption of an expulsion policy to expel members who engage in abusive or illegal behavior; and

support for efforts to promote de novo credit union formation.
NAFCU will continue to work closely with the NCUA Board to achieve an effective regulatory environment that supports a strong, safe, and sound credit union industry.
President Joe Biden in August nominated Harper to serve a full term on the NCUA Board; Harper's previous term on the NCUA Board ended in April and he has been serving in a holdover capacity. The association will continue to monitor the status of Harper's nomination.
Related Resources
Add to Calendar 2023-02-02 14:00:00 2023-02-02 14:00:00 How to Leverage Loan Participations in a Low Liquidity Environment About The Webinar As credit unions continue to face challenges with liquidity starting off 2023, strategic pricing and long-term alternative funding strategies can play a key role in allowing credit unions to serve more members and successfully manage the balance sheet. Loan participations can play a key role helping credit unions sustainably grow their originations, provide the marketplace access to quality, short duration investments, and successfully grow market share. Please join Amy Henderson, Chief Consumer Services Officer at Greenstate CU, Devin Hughes, VP of Business Development at LendKey, and Michael Adams, VP of Lender Development at Open Lending for a panel discussion to learn how credit unions can strategically serve more members, effectively price for loans, and successfully manage their balance sheet. Attendees will: Hear from Credit Union and FinTech experts Learn about loan pricing strategies and participation strategies Glean best practices from industry leaders who have been executing on these innovative strategies that better position the balance sheet for long term growth Find out how credit unions can start the process to identify trusted partners to help them execute on this strategy and serve more members Register for the Webinar Web NAFCU digital@nafcu.org America/New_York public
preferred partner
Open Lending
Webinar
Management, Relationships, Consumer Lending
preferred partner
Wolters Kluwer
Blog Post
---
Get daily updates.
Subscribe to NAFCU today.