May 17, 2023
Harper illustrates CU industry stability for Congress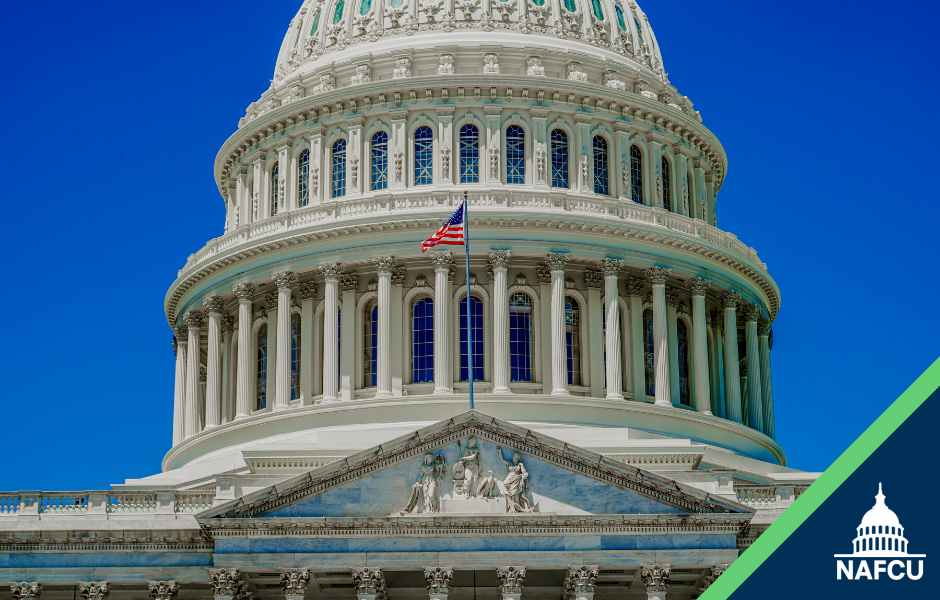 The House Financial Services Committee provided oversight of the federal financial regulators Tuesday, with NCUA Chairman Todd Harper testifying to the stability of the credit union industry. Harper detailed the agency's recent efforts to strengthen the industry and detailed several requests for Congress.
In his testimony, Harper reiterated his call for third-party vendor authority for the NCUA. Ahead of the hearing, NAFCU Vice President of Legislative Affairs Brad Thaler reiterated NAFCU's opposition for Harper's appeal, noting that the costs would be borne by credit unions – thereby impacting their 135 million members – and noted "these vendors are already examined by other regulators, and the NCUA has access to information regarding them through the Financial Stability Oversight Council upon which it sits."
Though much of the discussion during the hearing focused on recent bank failures, Reps. Ralph Norman, R-S.C., and Scott Fitzgerald, R-Wis., asked Harper about the NCUA's recent climate-related request for information (RFI). Both Norman and Fitzgerald questioned whether it is appropriate for the agency to regulate in that area without a clear directive from Congress, regardless of the responses received to the RFI. In response, Harper noted the industry lost two credit unions in the aftermath of Hurricane Katrina, adding that looking into climate-related financial risk is "worthy of exploration." Harper explained the agency is gathering information to help credit unions understand what the material climate risks are.
In addition, Harper called for parity to be maintained between the FDIC and NCUA regarding deposit insurance. Of note, Thaler explained in his letter ahead of the hearing that although NAFCU urges parity be maintained in coverage amounts between the FDIC and National Credit Union Share Insurance Fund, it does not support efforts that would allow NCUA to raise the Normal Operating Level via statute or to make it easier to assess premiums on credit unions.
Next, Harper is set to testify during Thursday's Senate Banking Committee oversight hearing. NAFCU will reiterate the industry's priorities ahead of the hearing; stay tuned to NAFCU Today for insights from the discussions.
Related Resources
Add to Calendar 2023-11-30 09:00:00 2023-11-30 09:00:00 Safeguarding Credit Unions with Threat Intelligence Listen On: Key Takeaways: [1:01] What is threat intelligence, and why is it important to CUs? [2:14] What are threat intelligence feeds, and what role do they play in strengthening CUs? [4:41] Leveraging threat feeds and integrating intelligence into tools is crucial. [6:35] Learn what threat CUs should be most concerned about. [7:39] Phishing is ever-evolving, and user awareness is critical. [10:43] Learn how Defense Storm uses feeds to protect its customers. [13:28] Threat intelligence is not as complicated as some think; initiation can be easy through Slack, discussions, and a reporting culture. Web NAFCU digital@nafcu.org America/New_York public
preferred partner
DefenseStorm
Podcast
Consumer Lending
Blog Post
Add to Calendar 2023-11-28 09:00:00 2023-11-28 09:00:00 Growing Creatively & Innovatively in 2024 Listen On: Key Takeaways: [0:58] What can credit unions do to best prepare themselves for 2024? [2:12] Although he sees a glimmer of hope, Jack points out that the liquidity crisis and slow prepayment speeds hamper rapid recovery. [5:22] We discuss how credit unions seek low loan growth through member-centric strategies such as second mortgages and home improvement lending. [7:34] Credit unions are leveraging advancing technology for member-focused engagement. [9:31] How will technology continue to evolve and affect credit unions? [11:43] What role does AI play in innovative growth? [14:14] Credit unions adopt technology for efficiency, enabling staff to focus on personalized member interactions, especially with younger generations. [17:14] Closing thoughts, emphasizing competition against banks and fintech for younger generations. Web NAFCU digital@nafcu.org America/New_York public
Strategy & Growth, Consumer Lending
preferred partner
Allied Solutions
Podcast
---
Get daily updates.
Subscribe to NAFCU today.